Transforming lives, one pledge at a time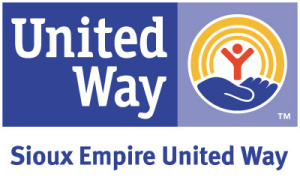 Gage Brothers Concrete and its employees have made a significant donation pledge to the Sioux Empire United Way. The company's pledge for the coming year is $34,967, which surpasses last year's total by more than nine percent.
Employee participation also increased from 60 percent last year to 63 percent this year.
The simple fact is that one pledge to United Way makes a deep impact one life at a time and the LIVE UNITED message makes clear that all of us have a stake in each other's success and a role to play in advancing the common good throughout our communities. The dollars raised will help a variety of programs, including "Ready to Start," which is designed to help kids get ready for kindergarten.
The 2016 contribution will benefit more than 40 United Way agencies where Gage Brothers employees live and work. These agencies include Active Generations, Big Brothers Big Sisters of the Sioux Empire, DakotAbilities, Face It TOGETHER Sioux Falls and Girl Scouts-Dakota Horizons.
"One of the privileges of being a member of the Gage Brothers team is the opportunity to support United Way and other community betterment organizations," said Gage Brothers president Tom Kelley. "We do that through our contributions as well as employee volunteerism, and it makes me especially proud to work with a group of employees that are so generous and supportive of helping others in the community."
The money was raised through payroll deductions and the Heart Club, a group of individuals who contribute to Sioux Empire United Way at a level of $500 or more annually.
Gage Brothers employees have pledged $274,221 in total contributions since 2009 to help local people through the Sioux Empire United Way.
"Thank you to Gage Brothers and their employees for supporting our community and the 41 local agencies funded by your generous gifts to Sioux Empire United Way," said Kacey McCarthy, Campaign Director of Sioux Empire United Way.
Gage Brothers has long been a leading contributor to the United Way campaign and is traditionally one of the area's top companies in terms of the percentage of employees who give to United Way.
"For the past several years, our employees have given generously of their time and money to the Sioux Empire United Way," added Kelley. "The Gage Brothers family has created a remarkable culture of service and giving, and I am extremely proud to be a part of it."
Gage Brothers United Way chair Amanda Painter expressed appreciation to employees for their incredible efforts. The company has about 250 people on its payroll in Sioux Falls, South Dakota.
"It demonstrates the high value we place on citizenship and community partnership," said Painter. "And United Way's accountability model ensures that our contribution will be maximized and make a lasting difference in the lives of others."
This year's Sioux Empire United Way goal is $10.3 million dollars. The final results of the campaign are expected to be announced in early 2016 after all pledges are counted.
The kickoff to the Sioux Empire United Way's 2016 campaign took place last August. The event featured iconic rock band Heart, who packed more than 8,000 fans into the Denny Sanford PREMIER Center for the "Start with Heart" concert.
Many Gage Brothers employees have a history of giving back to Sioux Falls through philanthropic and volunteer efforts. In September, a dozen employees volunteered at the Sioux Falls Marathon. Gage employees have also plunged into cold water to raise money for the Special Olympics, collected shoes and winter coats for community drives and participate in the American Heart Association Heart Walk every year.
Individuals may pledge a donation to the Sioux Empire United Way by clicking here.