Panel Types
Precast concrete wall panels are utilized for building envelopes. They are generally available in two types: solid and insulated sandwiched panels. Wall panels can be architectural or structural by being designed to be load-bearing or non-load-bearing. Panels can be cast with openings for windows or other purposes and made with the finish of your choice.
Total Precast Concrete
Precast Concrete Walls
Solid Panels
As the name implies, this type of wall panel is made of solid concrete. Solid panels require the addition of insulation and an interior wall system.
About Precast Concrete Walls
Precast vs. Brick and Concrete Masonry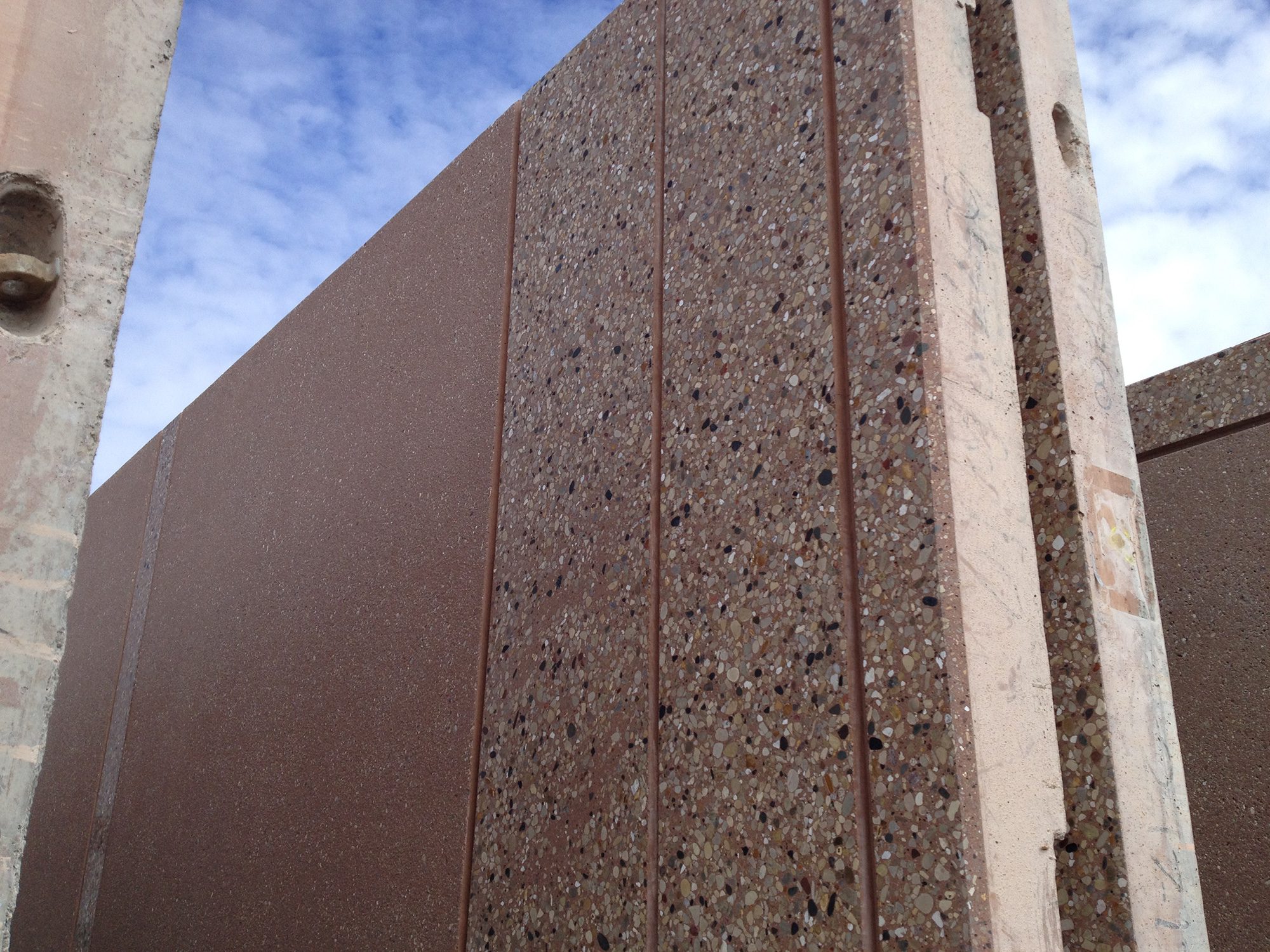 Insulated Panels
This style of panel has rigid insulation "sandwiched" between two layers of concrete. Insulation "R" values can be adjusted to meet your needs.
Insulated Precast Concrete Wall Panels
Precast Concrete Insulated Sandwich Wall Panels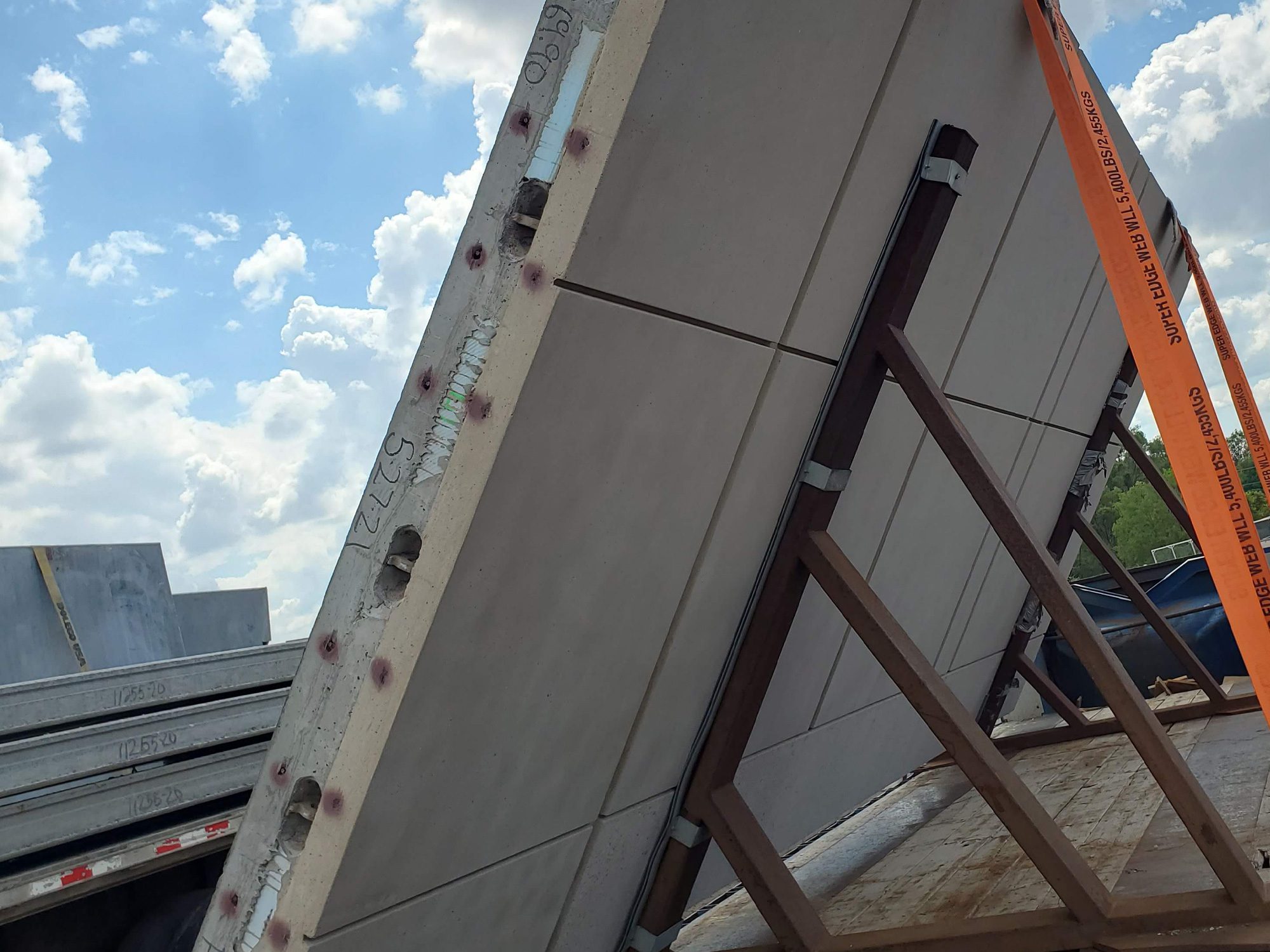 Basic Wall Panel Connections
Bolted connections – Perhaps the simplest and quickest option, using bolted connections allows for a positive connection immediately and can be adjusted at a later time.
Welded connections – Welded connections are the most common choice for precast panels. This approach involves placing a loose plate between structural steel plates and using welding to connect the panel to the structure.
Connections for Architectural Precast
Learn more about panelization
Discuss your next project with a Gage Brothers representative.