Your Vision of Precast to Last
Gage Brothers' Architectural Precast Concrete provides you virtually unlimited freedom with color, form and texture without exceeding budgetary restrictions – including the ability to combine multiple textures and finishes on a single panel. Because each pre-manufactured precast component arrives at your worksite ready for installation, the weather won't interfere with your schedule.
Amazing Versatility
There really are no limits to what you can do with Architectural Precast Concrete. Your project can be as unique and individual as you want it to be with hundreds of color and many finishing options. Add some etching or embed traditional materials like brick, tile or marble to make your project truly unique.
Precast concrete can also be cast in a variety of shapes and thicknesses, featuring patterns for cornices, sculptural forms, reveals and bullnoses. All this creative freedom comes with incredible durability and practicality that will look great and stand up to the elements for decades to come.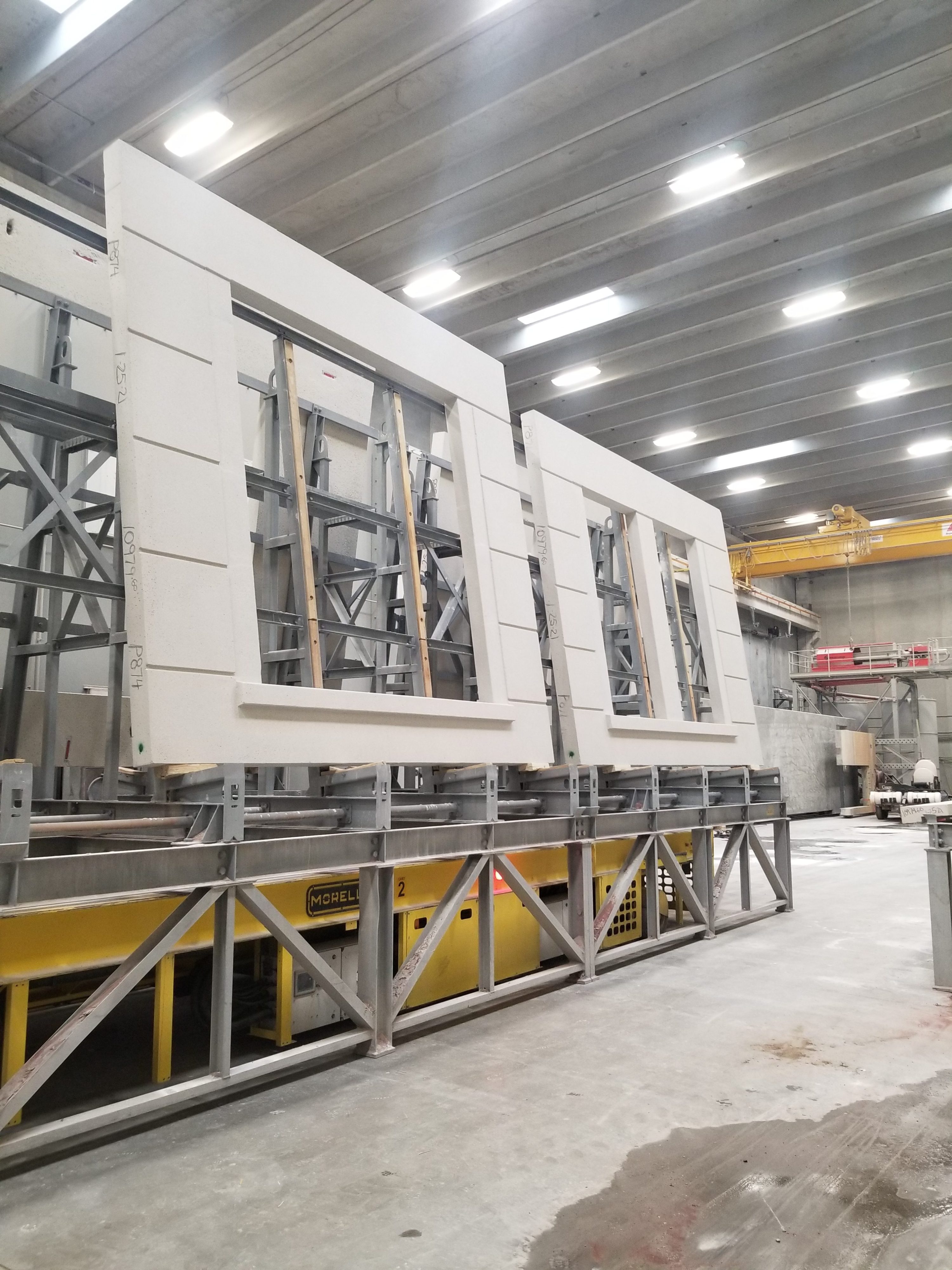 Need more info?
Talk with a Gage Brothers representative today about Architectural Precast Concrete and your project.