Versatility, Efficiency and Durability
Structural precast concrete provides a structural system by transferring lateral, roof and floor loads of buildings and other structures. This offers considerable cost savings and can simplify construction. Precast also offers superior resistance to fire, seismic activity and blasts.
Our precast concrete is cast in the Gage Brothers' facility removing environmental factors from the process. This allows production to happen year-round, during any weather conditions and with consistent quality. Once completed, the precast concrete is transported to your jobsite for fast installation.
Prestressed concrete includes tensioned steel strands within the concrete to increase load carrying capabilities and provides the ability to create greater spans or smaller sections than traditional structural systems.
Your design enhanced with the strength of concrete
Precast concrete allows for exceptional design versatility through its ability to be cast in virtually any shape and allows for connection points and load paths based on your specifications. Precast also integrates easily with other systems to deliver additional versatility. The durability and flexibility of precast concrete provides a higher degree of creative freedom with improved strength and durability.
Gage Brothers manufactures multiple precast concrete structural products: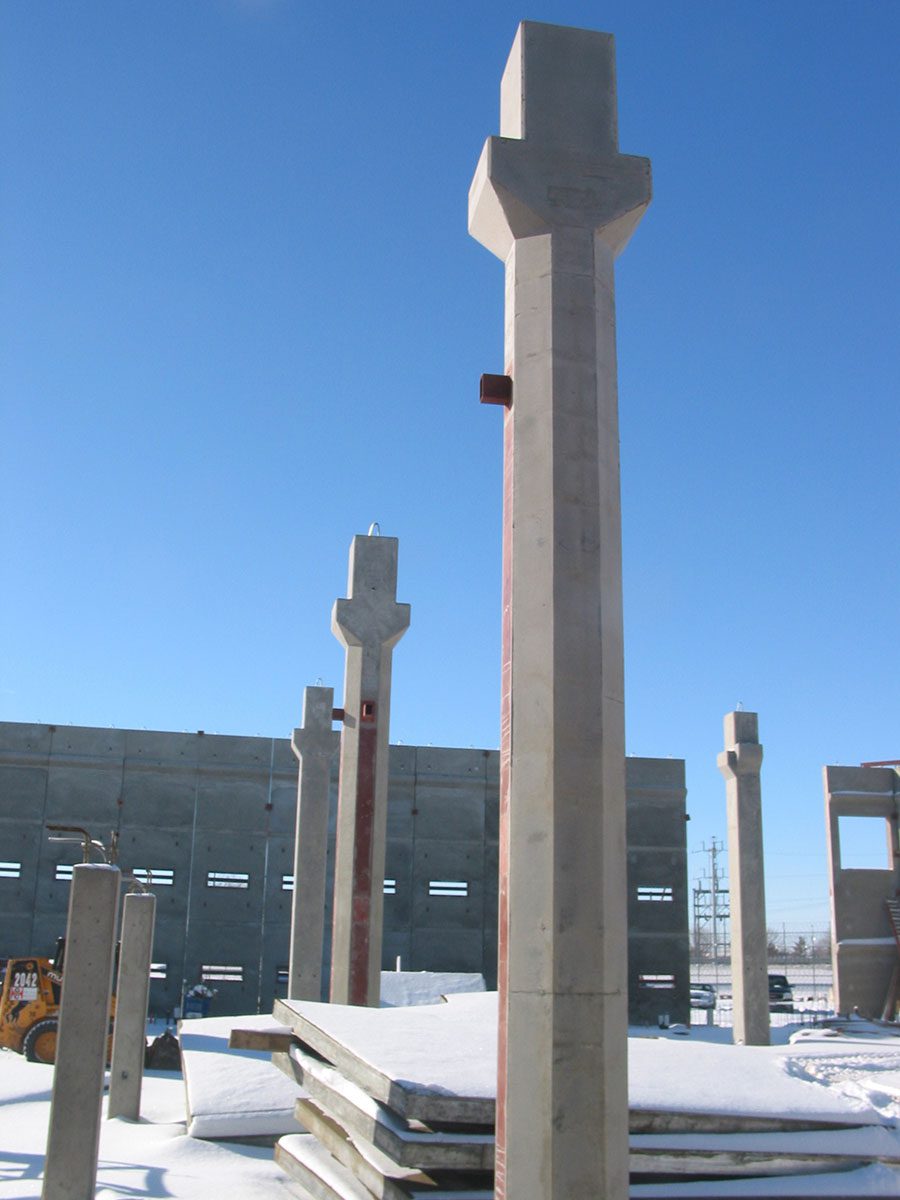 Need more info?
Talk with a Gage Brothers representative today about Structural Precast Concrete and your project.