The Standout Seating Option
Stadia are permanent arena and stadium seating structures that are completed faster than cast-in-place products. Compared to traditional bleacher systems, stadia products allow for better acoustical performance and have a superior fire resistance. The shortened installation time creates project savings, as well as a clean job site. With the ability to work with multiple support materials and structures, stadia are a versatile product option.
Raker beams are angled, notched beams that support stadium riser units. They are used in outdoor stadiums and arenas and in many indoor arenas and performing-arts theaters. To learn more about Gage Brothers' stadia or to discuss your project call us at 605-336-1180 or send us an email.
Why Precast Stadia?
Fast Speed of Construction with Precast Concrete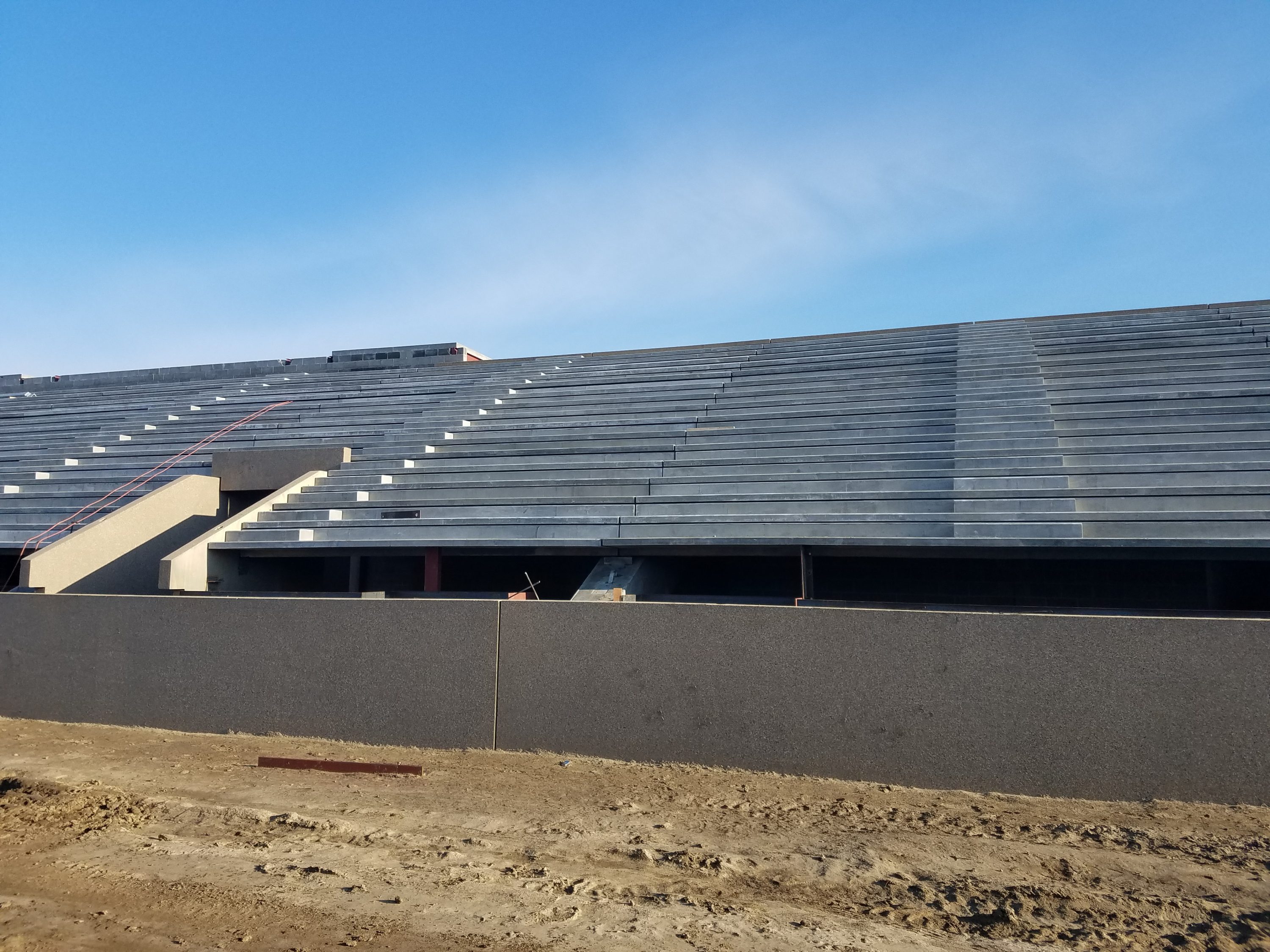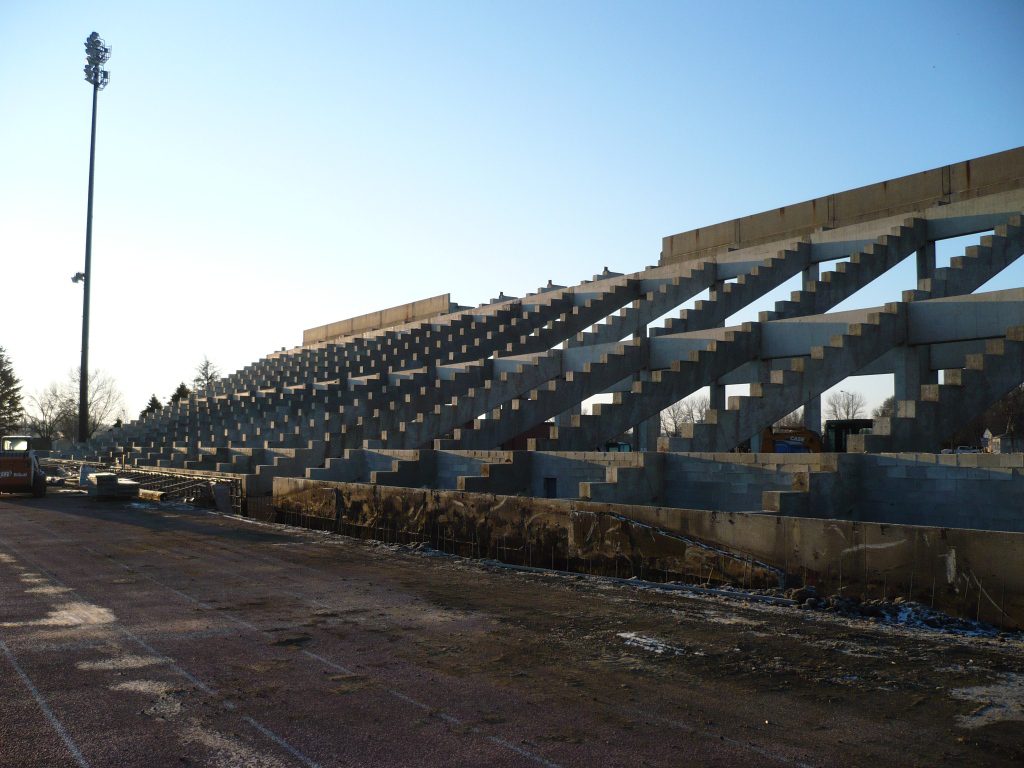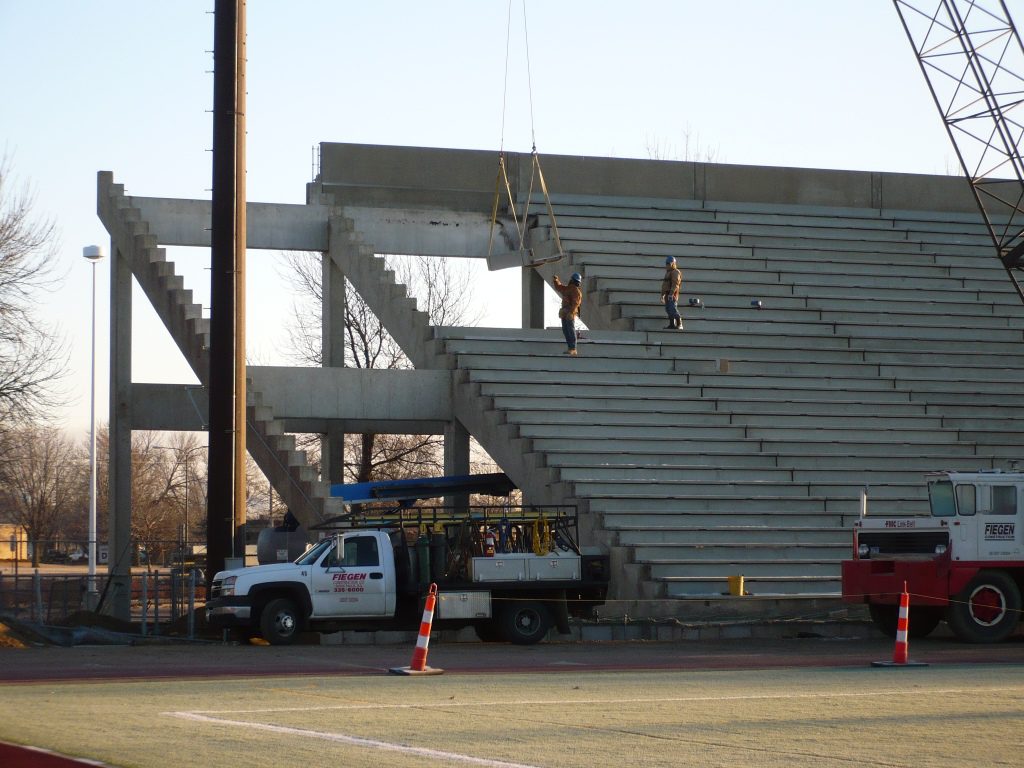 Additional benefits of precast stadia:
Rapid installation
Long term durability
Year-round manufacturing and erection
Low maintenance
Easily combine with precast stairs and columns
Design flexibility