Shakopee High School addition to be built with Gage Brothers precast
Summer came to an early end for students in Shakopee (Minn.) as school got underway on August 22nd in the southwest-metro district — two weeks before Labor Day.
The Shakopee district kicked off classes early to make way for construction on the district's high school, which is nearly doubling in size to fit 3,200 students from 1,600. With heavy construction starting next summer, the district decided to start school early and end early to have more time for construction.

The Shakopee High School addition will span 335,000 square feet and calls for more than 78,000 square feet of Gage Brothers insulated wall panels. The panels will require more than 545 tons of grey cement and have a combined weight of 8,874,548 pounds.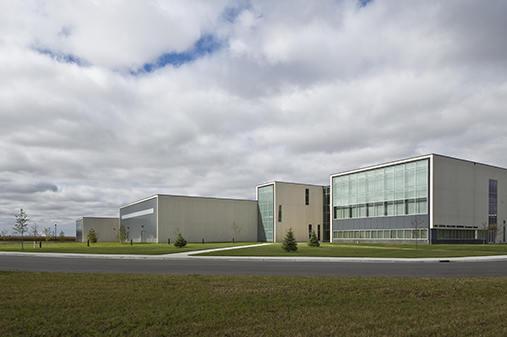 Gage Brothers has worked on close to 500 school building projects since the early 1960's, including more than 50 in Minnesota. Recent work in the North Star state includes Lake Crystal Wellcome school expansion project, Two Harbors High School and Earle Brown Elementary School.
The Wold Architects and Engineers firm has been hired for the multi-million dollar project. Wold also designed the current Shakopee High School building. This is the fifth collaboration for Gage Brothers and Wold since 1988.
The building contract was awarded to Shaw Lundquist Associates, Inc. Shaw-Lundquist is a family owned, minority owned general contractor headquartered in Minnesota. Totaling just over $73 million, the Shakopee High School Addition and Renovation project is the largest project award in Shaw-Lundquist's history.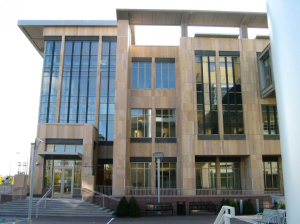 This is the third building project that Gage Brothers has worked on with Shaw-Lundquist. Previous collaborations consist of a new clinical sciences building for Minnesota State, Mankato (2015) and the collocation laboratory for the Minnesota Departments of Agriculture and Health (2004).
Shakopee residents overwhelmingly supported this renovation project to create a "megaschool," rather than build another high school to support the growing community.
The Shakopee High School Addition and Renovation project is geared to improve academic and athletic experiences of students under a new learning model: the academy model. The academy model is based on the Academies of Nashville, a learning network that opened 10 years ago and is considered one of the nation's best academic models. Nashville families have their choice of more than 40 different academies within the 12-zoned high schools.
Under the new academy model at Shakopee, elective courses would be split into six main areas of interest, or six academies: science and technology, engineering and manufacturing, arts and communication, business and entrepreneurship, human services and health sciences. The seventh will be a freshman academy, which will help ninth-graders with the transition to the high school and serve as a home base for them until they choose an interest-based academy of their own.
The goal of academies is to give students the chance to delve into an interest area before they graduate so they get a better idea for what they want to do after high school.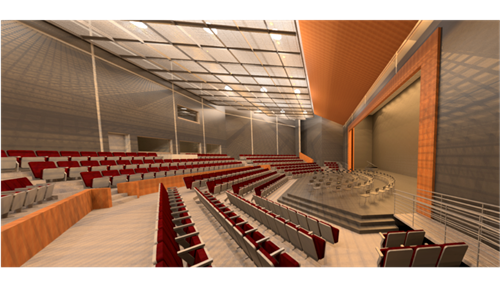 The design of the school addition (and redesign of some of the existing spaces) will also tie into the new academy model. The traditional classroom setting of 30 desks in neat rows facing the blackboard will disappear for the most part, and in its place will be spaces that encourage collaboration. The addition will be more accommodating to new technology, as well, with group meeting areas that are electricity and internet accessible. Each academy will be housed in its own wing of the school.
The community of Shakopee will benefit with upgraded and technology enhanced classrooms, innovative collaboration spaces, upgraded kitchen facilities, multi-use performance auditoriums, and three new gymnasiums. Two new spaces will be constructed including a 350-seat performance auditorium and a 125-200 seat multi-use flexible performance space.
Outdoor facilities will include a new track and turf field, and expanded plaza area and parking lot, among other updates.
A ground breaking was held in early August, prior to students returning to campus for the 2016-2017 academic year. The project is scheduled to be completed in the fall of 2018.