Get to Know: New safety coordinator Pedro Sosa
Meet Pedro Sosa, the new safety coordinator for Gage Brothers Concrete. Sosa brings a wealth of experience to Sioux Falls and will oversee the well-being of the company's more than 250 employees.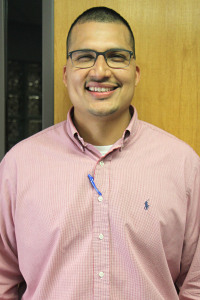 Sosa recently moved to the Midwest from Georgia and spent more than a dozen years in the manufacturing textile industry.
Sosa previously served as a safety specialist for Mohawk Industries, an American flooring manufacturer based in Calhoun, Georgia. He also spent five years with Beaulieu America, the third largest flooring manufacturer and the largest carpet-only maker in the world.  a carpet and flooring manufacturing company headquartered in Dalton, Georgia. Sosa worked as both a production supervisor and internal safety coordinator at Beaulieu's headquarters in Dalton, Georgia.
Sosa is looking forward to taking on a new set of challenges (and a new set of opportunities) in his new role with Gage Brothers.
"I enjoy my role as a safety coordinator and understand how much workplace safety can impact our lives personally as well as our overall production goals as a company," Sosa said.
Five Questions for Pedro Sosa
Q. Where do you most want to travel, but have never been?
A. Costa Rica
Q. What was your favorite subject in school?
A. History
Q. What are your hobbies?
A. Spending time with my children ages 2 and 6.
Q. What is your favorite movie?
A. Rocky
Q. What's the most unusual thing you've ever eaten?
A. Deer
Welcome, Pedro, to Gage Brothers!