Get to Know: New Gage Brothers Engineer Jordan Twedt
Please join all of us in giving a warm welcome to Jordan Twedt, who was recently hired as an Engineer for Gage Brothers.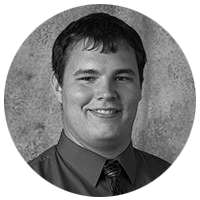 Jordan joined our team last month after graduating from South Dakota State University with a Bachelor of Science degree in Civil Engineering. Jordan has previously interned with the South Dakota DOT and American Engineering Testing where he has performed site inspections, bridge inspections, and concrete testing.
Welcome to the Gage Brothers team, Jordan!
Get to Know Jordan:
Q. Where did you grow up? Tell us about your hometown.
A. I grew up on a small family farm near Hendricks, Minnesota. Hendricks is a small town in southwestern Minnesota best known for Lake Hendricks, the large lake it sits on the shore of which is also the source of the Lac qui Parle River.
Q. How did you get into this line of work?
A. I have always enjoyed building things, from toys and models as a kid to bigger projects with my dad and brother. This, coupled with an enjoyment of math, led me here to Gage Brothers.
Q. What are you looking forward to the most working at Gage Brothers?
A. I would probably say the variety of interesting projects that I will be able to work on or with others in the engineering department.
Q. What is your favorite (or one of your favorite) things about your job?
A. Well so far, I have really enjoyed the work atmosphere here.
Q. What is your dream vacation spot?
A. Anywhere on a beach by the ocean, that's all I would need.
Q. What was your favorite subject in school?
A. I had a really fun and interesting science teacher in high school and he made all those classes really enjoyable, so probably science.
Q. What are your hobbies?
A. I enjoy woodworking, reading, playing video games, and spending time at the lake.
Q. What is your favorite movie?
A. Definitely the Avengers movie series.
Q. What's the most unusual thing you've ever eaten?
A. I would have to say octopus for sure.