Gage Brothers wins AVA Digital Award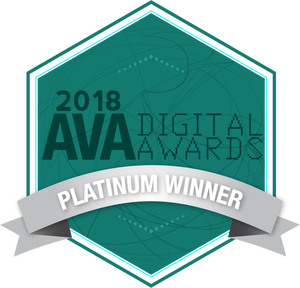 The Association of Marketing and Communication Professionals (AMCP) has recognized Gage Brothers with a 2018 AVA Digital Award.
The annual competition recognizes outstanding creative achievement in the design and production of digital media, and is sponsored and judged by the AMCP.
Gage Brothers received an AVA Digital Platinum Award for its overall Facebook presence. Specifically, the company was acknowledged for using the social media site to humanize the Gage Brothers brand and showcase its company culture.
More than 2,500 entries were judged by industry professionals. Entries ranged from audio and video production, to website and social media sites, to other forms of user generated digital communications.
All entries were judged on a 100-point scale. Entries scoring between 90-100 points received a Platinum Award, while those assigned 80-89 points received a Gold Award and entries with 70-79 points garnered honorable mention recognition. Gage Brothers was the only company from South Dakota to win an AVA Digital Award this year.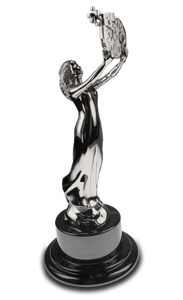 Gage Brothers' Facebook page (facebook.com/GageBrothersConcrete) serves as the digital storytelling hub for the Sioux Falls-based company. The company uses infographics, time-lapse construction videos, photo albums and blog posts to build brand awareness, while get to know videos with employees allow Gage Brothers to create a sense of community within the business and shine the spotlight on its dedicated workforce.
Since 2015, Gage Brothers' Facebook fan base has increased sevenfold.
"Gage Brothers is incredibly honored to have received this award," said Gage Brothers president Tom Kelley. "We are thrilled to be recognized for the immense effort that goes into sharing our story in the digital landscape."
About the AVA Digital Awards:
AVA Digital Awards is sponsored and judged by the Association of Marketing and Communication Professionals (AMCP). The international organization consists of several thousand production, marketing, communication, advertising, public relations, and free-lance professionals. AMCP administers recognition programs; provides judges and rewards outstanding achievement and service to the profession. As part of its mission, AMCP fosters and supports the efforts of creative professionals who contribute their unique talents to public service and charitable organizations. production – to website development – to social media interaction – to mobile marketing.  AVA Digital Awards is administered and judged by the Association of Marketing and Communication Professionals (AMCP), one of the oldest, largest, and most respected evaluators of creative work in the marketing and communication industry.