Gage Brothers awarded Hard Rock Casino/Sioux City parking ramp
Gage Brothers was recently awarded the precast contract for a four-story parking garage in downtown Sioux City, Iowa. The $11 million parking structure will span across Third Street and connect directly to the Hard Rock Hotel & Casino.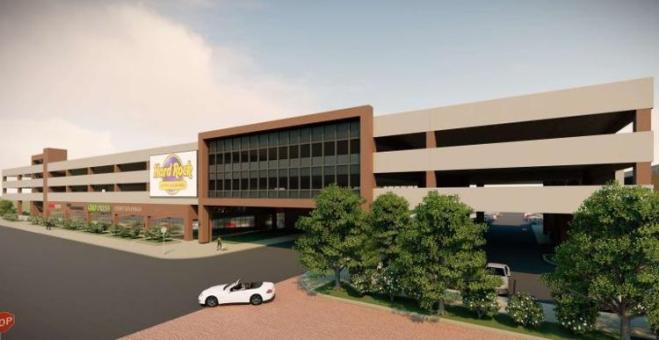 "We are ecstatic to be part of a design-build parking project of this scope," said Gage Brothers president Tom Kelley. "Precast concrete was a critical aspect of the design team's strategy to build a superior parking venue that will serve the Hard Rock Casino and Sioux City for decades to come."
The contract adds to Gage Brothers' extensive resume of parking facility builds, which includes Tru-Hotel and Parking (Deadwood, S.D.), Rapid City Regional Parking Ramp – Phase 1 (Rapid City, S.D.), Pennington County Ramp Addition (Rapid City), Heritage Parking Ramp (Sioux City) and the Avera McKennan Hospital Parking Facility (Sioux Falls).
Since 1963, Gage Brothers has manufactured precast products for more than 300 projects in Sioux City and the surrounding area. Other projects include the Tyson Events Center, American Popcorn Company, Interbake Foods, and several builds for both Tyson Foods and the Kind and Knox Gelatine Company.
The Project Team
Gage Brothers was chosen by general contractor W.A. Klinger of Sioux City, a design-build contractor that will be celebrating its centennial next year. Gage Brothers and W.A. Klinger have worked together on more than 120 building projects since the mid-1960's, the majority of which are in Sioux City and the surrounding area.
"Gage Brothers has developed a great relationship with W.A. Klinger over the past 50-plus years," said Kelley. "We think of our relationship as more of a partnership."
Most recently, W.A. Klinger installed 300,000 square feet of Gage Brothers precast for Royal Canin's new pet food manufacturing plant in North Sioux City, S.D.
Gage Brothers also fabricated 60,000 square feet of double-tees, smooth grey and insulated panels for the $22 million GELITA AG Collagen Peptide plant expansion, another W.A. Klinger project. The 30,000-square-foot addition will adjoin current facilities at its Port Neal facilities near Sergeant Bluff, where Gelita has its North American headquarters and operates three separate production facilities.
DESMAN Parking Specialists will provide architectural and engineering services for the Hard Rock Hotel & Casino parking ramp. Since the firm's inception in 1973, DESMAN has provided planning, design, and restoration services for more than 5,000 parking projects.
This is the second parking structure in Sioux City for DESMAN, W.A. Klinger and Gage Brothers.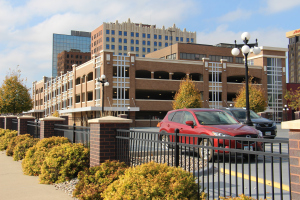 The group also collaborated on the Heritage Parking Garage, a four-level, 300 space precast structure located in the heart of the downtown Sioux City that serves primarily as event parking for the neighborhood convention center and multiplex theater.
The architectural precast façade utilized brick, cast stone and terracotta accents in keeping with the context and charm of the historic downtown area.
According to Sioux City Mayor Bob Scott, "The Heritage Parking Ramp has provided the City of Sioux City with an attractive alternative to the traditional cookie cutter parking facility."
The $5.7 million structure was completed under budget in 2008.
"The parking ramps help to alleviate parking concerns in the popular Historic 4th Street area of Sioux City," he added. "Design elements were included to allow the ramp to complement the area."
The Project Details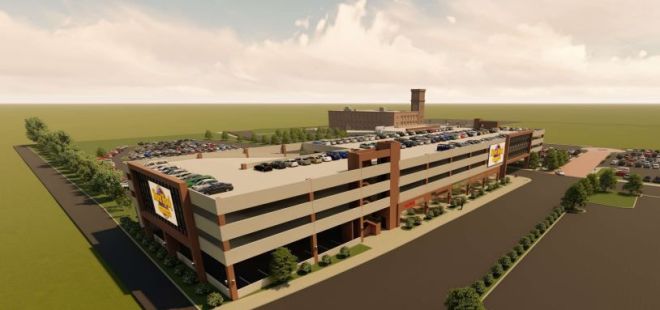 The $11 million parking structure at 205 Pearl St. will be a joint project between the city and Hard Rock, with both entities sharing the cost. The parking structure will sit on a 1.2-acre plot of land owned by the city, which previously was home to Liberty Bank.
"With the I-29 construction, there's been a definite need for additional parking with the Tyson Events Center," City Manager Bob Padmore recently told the Sioux City Journal. "I think it's a good project that we're partnering with the Hard Rock, that also has need for parking."
Once completed, the ramp's more than 530 parking stalls would accommodate motorists traveling to the hotel and casino, as well as the nearby city-owned Tyson Events Center (another Gage Brothers project) and the Historic Pearl Street district. It would also include approximately 15,000 square feet of first-floor commercial space.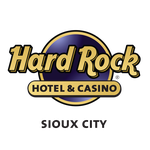 Padmore told the Sioux City Journal that under current plans, the city would own the ramp and retail space, which would then be leased by Hard Rock, which is owned and operated by Las Vegas-based Warner Hospitality.
Sioux City has included $5.5 million for the project in its budget for the fiscal year beginning July 1.
The Precast Solution
Gage Brothers will produce more than 225,000 square feet of corefloor, double tees, smooth grey panels and architectural panels for the parking structure.
A company that got its start pouring Sioux Falls sidewalks in 1915 now has more than two million square feet of total precast parking facilities under its belt.
According to the Gage Brothers preconstruction department, it will take approximately 80 days for employees to manufacture nearly 600 precast components for the project.
"Over the years, Sioux City has provided Gage Brothers with many opportunities that have aligned well with what we do as a company," added Kelley. "We look forward to working on many more sizeable Sioux City projects in the future."