Twice as Nice: Gage Brothers wins two 2020 PCI Design Awards
For the first time in company history, Gage Brothers has been awarded two PCI Design Awards.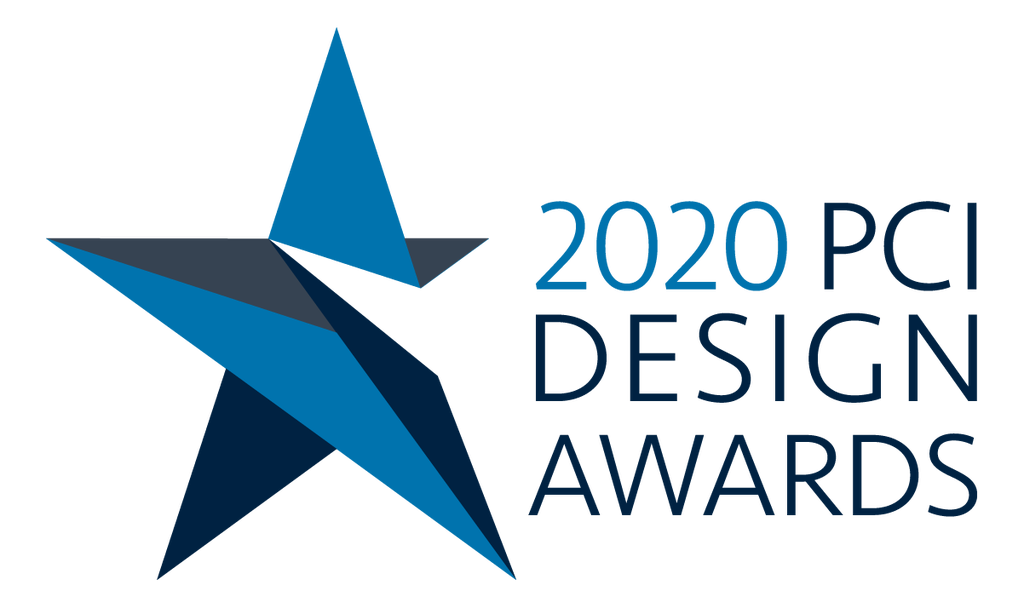 The Millwright Building in Minneapolis has been selected as the winner in the Office Building category in the 57th Annual PCI Design Awards Program. In addition, the Marshfield Clinic Health System Hospital and Cancer Center in Eau Claire, Wisc., took top honors in the Healthcare/Medical category.
"We are honored to receive not one, but two PCI Awards," said Gage Brothers president Tom Kelley. "These wins are a testament to the incredible passion and commitment of our team members to create innovative precast solutions."
A widely regarded industry program, the 2020 PCI Design Awards program honors design excellence and construction quality in buildings and transportation structures that use precast concrete. The program demonstrates how designers continue to use precast/prestressed concrete construction to achieve sustainable, cost-effective, resilient and aesthetically versatile projects.
PCI reviews notable projects by PCI certified plants across the country when designating this award. An independent panel combs through dozens of submissions to judge the complexity, quality and innovation of each applicant.
The three juries named a total of 25 winners and 5 honorable mentions of equivalent awards, including a winner in each of the special awards categories.
Gage Brothers will accept the awards at the 2020 PCI Convention and National Bridge Conference in Fort Worth, TX, on March 6.
Kelley added, "As we continue to accelerate on all fronts in our new manufacturing facility, recognition from the preeminent awards program for our industry fuels our ambitions and underscores just how useful our products are in the lives of our clients."
Millwright Building
The Millwright Building is a four-story, approximately 174,000 square-foot office building located in the Downtown East neighborhood of Minneapolis.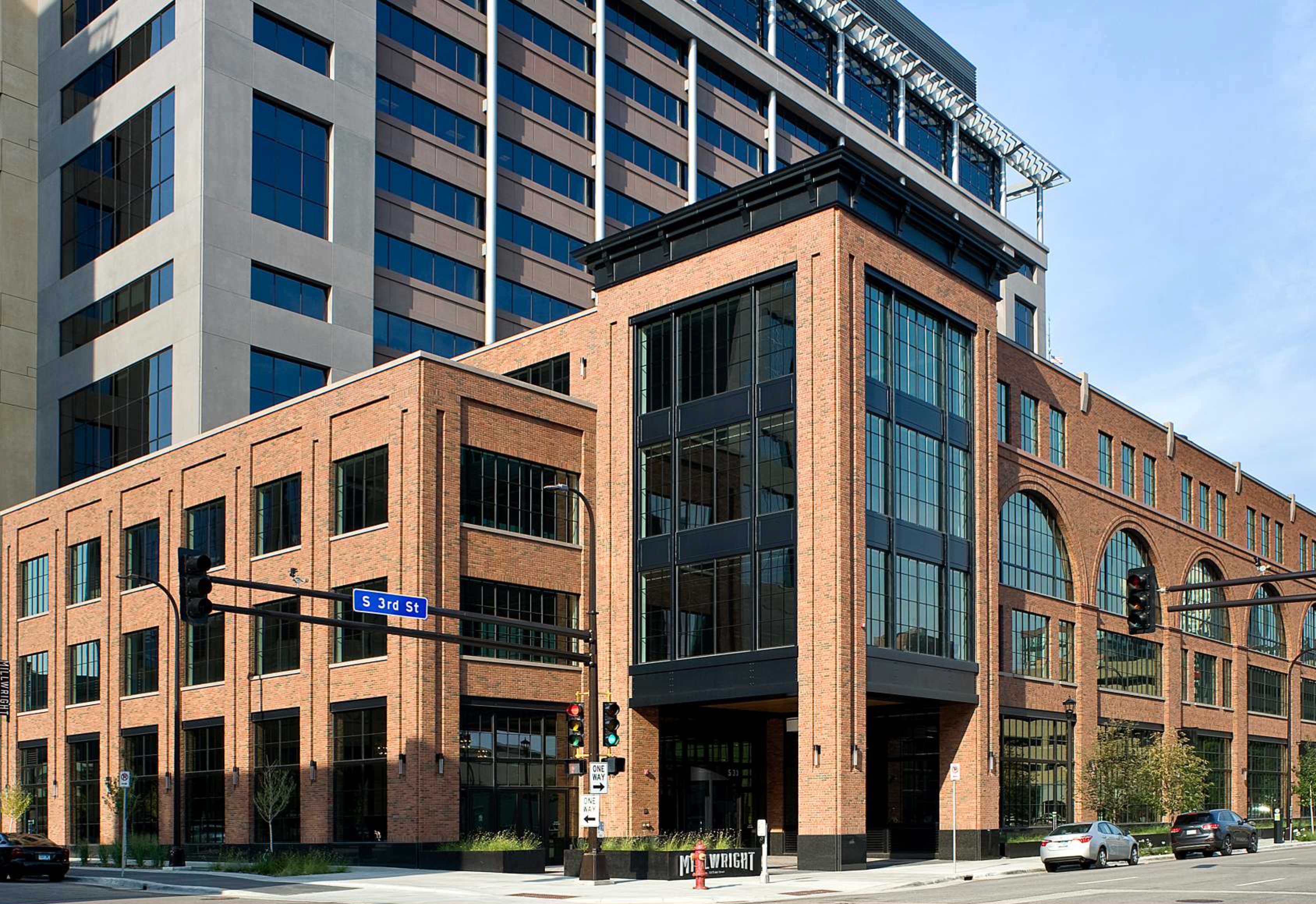 Ryan Companies is the owner/architect/construction manager for the project and utilizes 65,000 square feet of the building for its 500 corporate and regional employees.
According to Ayman Arafa, Director of Architecture (Technical Design) for Ryan Companies, using precast saved two months in construction schedule time, which allowed early occupancy and two months of income that helped the budget. "Having Gage Brothers involved early in design phases greatly helped finalizing details early and further saved on schedule duration," he said.
Completed in 2017 for $30 million, the Millwright was designed in the style of authentic brick historic warehouses of Minneapolis, with arched windows and steel-alike divided windows, and has been carefully detailed to enforce the perception of an old building that blends in with Minneapolis historic Mill district.
To achieve that historic look, careful selection of the brick, steel, and windows was crucial. Though the initial inclination was to build the envelope with hand laid brickwork, schedule challenges dictated using precast with thin brick.
The tumbled rough edge Belden brick was the perfect match that met design intent, and the façade was detailed with meticulous consideration to hide control joints and define precast panel and window sizing. Multiple options for mortar color, texture and mix were considered to achieve the desired aesthetic, along with experimenting with different liner options and extent of brick wash to balance the desired vintage look of the building façade.
"The highlight of the project was the tumbled rough brick that was used with inconsistent mortar joints, which gave the façade an older traditional look," said Arafa.
"We loved to be stretched, and it took a tremendous amount of collaboration between the design team and our engineering/drafting staff to create a building envelope that looks a century-old," said Kelley.
"There is no greater reward on a project than to be asked to do something challenging that you've never done before, and have the final product exceed your client's expectations," said Kelley.
Marshfield Hospital and Cancer Center
The Marshfield Clinic Health System Hospital and Cancer Center in Eau Claire (Wisc.) spans 213,000 square feet and has 44 beds in total. The facility is a "micro tertiary hospital," which means it provides specialty health care in a smaller space. Among the hospital's many new capabilities are cardiovascular surgery, a comprehensive women's and infant care program, and inpatient and outpatient cancer care.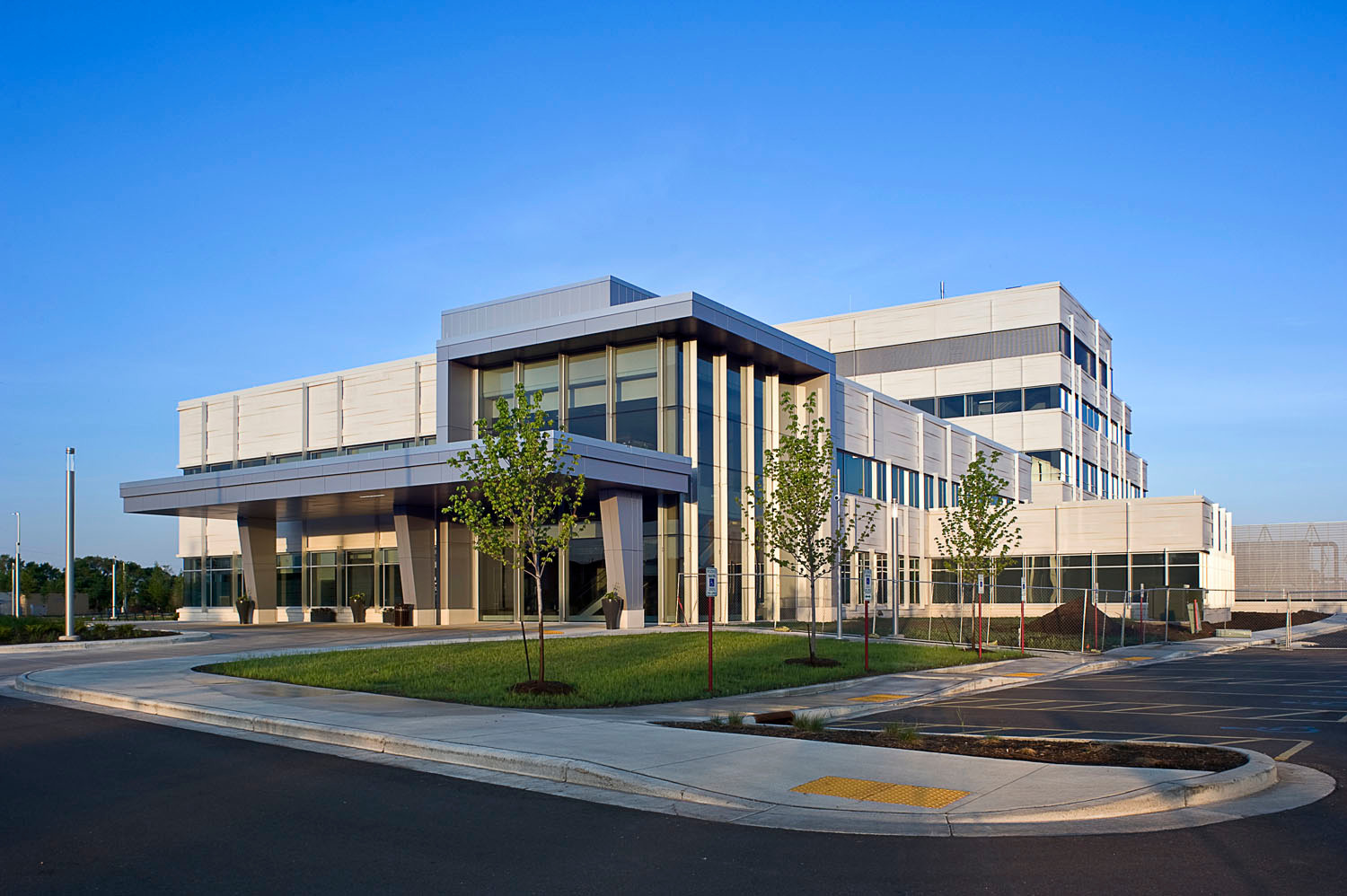 The hospital sits in such a position that all sides are visible and prominent. In addition, the site is located adjacent to the Chippewa River.
The aesthetic objective was to avoid a standard monolithic precast appearance for the hospital. To meet this expectation, the HDR design team invoked horizontal undulating bands to break up the elevations and provide a modern look.
HDR worked closely with Gage Brothers to review the variance in band widths and band heights to provide a seamless transition between joints and corner conditions as well as providing anchoring points for vertical aluminum fins which are installed on the exterior of building. The craftsmanship of the end product exceeded expectations and brought to life the initial design intent reviewed with the client.
"To take a very complex and shapely exterior envelope and find a way to economically execute it is no small task—it took some real team interaction and innovation to keep the number of forms reasonable and still be able to pull off the architect's vision," said Kelley.
"The final product did not disappoint."
A Legacy of Success
Gage Brothers is no stranger to the PCI Design Awards program. Here is a list of the company's most recently honored projects:

2019 PCI Design Award
Religious Structures
St. John's Lutheran Chapel and Mausoleum
Columbia, S.D.
2018 PCI Design Award
Honorable Mention
Government and Public Buildings
Minnesota Senate Building
St. Paul, Minn.
2014 PCI Design Award
Best Healthcare/Medical Building
Sanford Heart Hospital
Sioux Falls, S.D.
2013 PCI Design Award
Best Justice and Correctional Building
James F. Battin United States Courthouse
Billings, Mont.
2011 PCI Design Award
Best Stadium/Arena
Target Field
2011 PCI Design Award
Honorable Mention: Stadiums/Arenas/Sports Facilities–Craftsmanship
TCF Bank Stadium
2011 PCI Design Award
Honorable Mention
Rapid City Regional Airport Rescue & Fire Fighting Station
2011 PCI Design Award
Honorable Mention
University of Minnesota Science Teaching & Student Services Building