Graphic Concrete signs a broad distribution agreement for North America, Gage Brothers one of nineteen precast companies to gain production rights

Graphic Concrete Ltd has signed a cooperation agreement with AltusGroup Ltd and is expanding to the United States and Canada.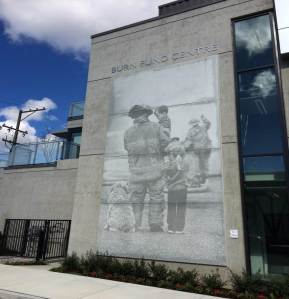 Graphic Concrete is a patented technology that has been used extensively in projects across Europe, the Nordics and Australia. The technology transfers patterns — custom or stock — as a surface retarder via a membrane placed at the bottom of the form. Concrete is cast atop the membrane. After the concrete is cured and extracted from the form, the retarder is washed away with a high-pressure washer, revealing an image that results from the contrast between the fair faced and the exposed aggregate surface. Selection of various aggregates and pigments can dramatically expand possibilities in the finished surface.

AltusGroup, headquartered in Pennsylvania, United States, is a joint venture of 19 American concrete factories, which drives the development of concrete by introducing innovative products. They are now the exclusive U.S. and Canadian sourcepoint distributors of Graphic Concrete technology for imparting durable patterns and images onto precast surfaces such as facades, walls, spandrels and soundwalls.
"We are seeking strong growth from abroad and we have for a long time been looking for a partner in North America who has a broad network of plants and strong expertise in architectural concrete construction," says Kimmo Knaapila, Managing Director of Graphic Concrete Ltd. "North America is a completely new market for us and we are really excited about having found a suitable partner. We share the same values ​​with AltusGroup; we invest in continuous development, excellent consulting customer service and we both want to build a more diverse and visually appealing living environment," Knaapila continues.
Driving precast innovation
"We are very happy about new cooperation. The innovation offered by Graphic Concrete is a great addition to our product range. The method is also expected to increase the interest of new element factories to join AltusGroup because only our members can take advantage of this fascinating new technology, "said AltusGroup CEO John Carson. "Our skilled and experienced precasters continue to embrace novel and innovative technologies that improve the performance and aesthetic beauty of precast concrete to the benefit of the building team," he added.
"Our goal is to enable architects and designers to turn their visions into reality," says Blair Davies, head of Graphic Concrete, North America. "Our products can be tailored and the outcome of each project is unique. We believe in building a better built environment through the use of Graphic Concrete."
Gage Brothers is one of the precast companies in America now with the capability to manufacture Graphic Concrete.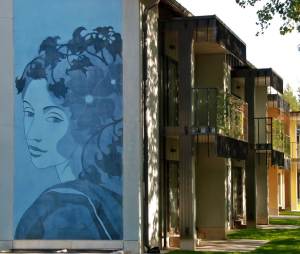 According to Gage Brothers president Tom Kelley, adding Graphic Concrete to Gage Brothers' already extensive product line was a no-brainer.
"Innovation is the platform on which we work," he said. "For us, the key driver is to offer products that are better than what is currently in the market, best in class."
That impulse has created a strategy of continuous evolution that has allowed  Gage Brothers to expand its product offerings over the decades — a vast line that includes CarbonCast Insulated Systems, thin brick and stone clad systems, and now Graphic Concrete.
"Our customers are loyal to us right up until the second somebody offers them better service or products," he says. "And I love that. It's super-motivating for us."
Gage Brothers premiered its Graphic Concrete samples and marketing materials at last week's AIA South Dakota annual convention.
"Each new product is a chapter in the Gage Brothers story," said Kelley.  "I'm confident that Graphic Concrete will build upon and enhance the next chapters."
Gage Brothers recently began the construction of a new plant featuring a multi-million dollar investment in state-of-the-art technology rarely used in the manufacture of precast concrete in the United States. The new manufacturing facility will be located at 2800 N. Bahnson Avenue off of Interstate 229, in northeast Sioux Falls. Completion is slated for January of 2019.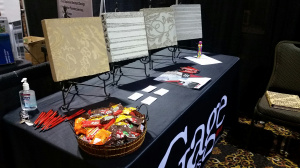 ~~~
About Gage Brothers
Gage Brothers Concrete Products Incorporated (gagebrothers.com) was established in 1915 by members of the Gage family and now employs more than 250 employees in northwest Sioux Falls. Employee-owned since 2008, Gage Brothers has a proud tradition of being a leading manufacturer of innovative architectural and structural precast concrete products. Products manufactured at the Sioux Falls plant can be found throughout the upper Midwest, including projects throughout Colorado, Iowa, Minnesota, Missouri, Montana, Nebraska, New Mexico, North Dakota, South Dakota and Wyoming. The Midwest's premier precast concrete company registered $40 million in sales last year.
About Graphic Concrete
Graphic Concrete Ltd manufactures and sells Graphic Concrete, a patented innovative product that enables durable patterns and images to be produced on prefabricated concrete surfaces. The technology was invented by interior architect Samuli Naamanka in the late 1990s. Samuli's inspiration was to create an industrial product for large-scale surfaces, a tool with which architects could be more visually creative. Graphic Concrete has since been working with a wide range of projects in 25 countires around the world, ranging from industrial buildings to fine art. For more information, visit graphicconcrete.com.
About AltusGroup

The first-ever national partnership of precast companies dedicated to "innovation powered by collaboration," AltusGroup challenges the industry's brightest minds to speed the development and perfection of precast technologies that improve the built environment. Products include the award-winning CarbonCast® line of products featuring C-GRID carbon fiber grid reinforcing and ARCIS ultra-thin precast panels for rainscreens and other applications. AltusGroup companies have an unparalleled network of manufacturing plants, technical staff and sales personnel to ensure architects, engineers and contractors get the help they need—and the quality and performance they expect. For more information, visit altusprecast.com.