Gage Brothers secures Canton performing arts center contract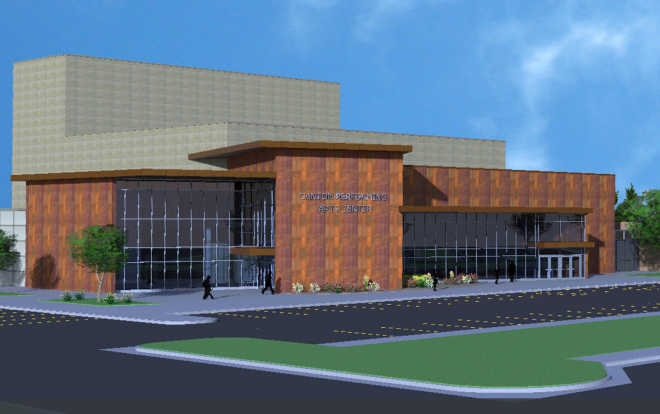 Gage Brothers has been awarded the contract to provide precast concrete for the proposed 42,000-square foot performing arts center addition to Canton High School in Canton, S.D.
The build includes a new 1,000 seat performing arts theatre, stage with fly gallery, lobby, restrooms, scene shop, storage and dressing rooms. In addition, the existing air conditioning roof top units will be replaced with a central chiller.
Gage Brothers will manufacture approximately 47,000-square feet of corefloor slabs and insulated precast panels for the project.
Other site work consists of a new parking lot, storm sewer adjustments and the relocation of an existing water main.
The architect of record is Architecture Incorporated of Sioux Falls.
Gage Brothers has enjoyed a prolific partnership with Architecture Inc. since the firm's establishment in 1976. The two Sioux Falls companies have collaborated on more than 130 building projects over the past forty years.
The construction manager is Henry Carlson Construction. Gage Brothers and Henry Carlson have worked together on more than 280 building projects since the early 1960's.
The Canton PAC build comes on the heels of the grand opening of the Mitchell (S.D.) School District's new 67,000-square-foot performing arts center, another Gage Brothers project. Gage Brothers manufactured more than 28,000 square feet of precast concrete for the $15.3 million venue, which hosted the Palace City Jazz Festival for its February 7th debut.
Last month, Gage Brothers was named the precaster for the 95,025-square foot expansion project at the South Dakota State University Performing Arts Center.
Founded in 1915 by members of the Gage family, Gage Brothers' experience in performing arts venue construction illustrates their knowledge of the intricacies and substantial detail that make up these specialized environments.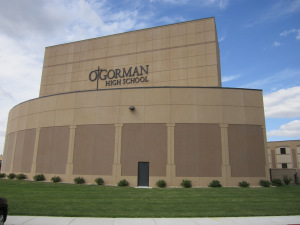 Other performance spaces built with Gage Brothers products include the Washington Pavilion, O'Gorman High School Performing Arts Center, Trollwood Performing Arts School (MN) and Northwestern College's (IA) DeWitt Theatre Arts Center.
Formerly Washington High School, the Washington Pavilion underwent an intense $33 million renovation in 1999 and is now considered to be one of the top fine arts facilities in the state.
Some legacy performing arts projects for Gage Brothers are Morningside College's Eugene C. Eppley Fine Arts Building (1966) and the Jeschke Fine Arts Center (1968), located at the University of Sioux Falls.
The Canton High School performing arts center is scheduled to be completed late next summer.