Gage Brothers Project Receives PCI Design Award
Gage Brothers has added another award to its trophy case.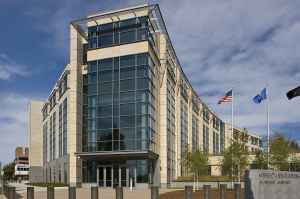 The Minnesota Senate Building has garnered Honorable Mention recognition in the Government and Public Buildings category in the 55th Annual PCI Design Awards Program.
A widely regarded industry program, the PCI Design Awards (www.pci.org) honors design excellence and construction quality in buildings and transportation structures that use precast concrete. The program demonstrates how designers continue to use precast/prestressed concrete construction to achieve sustainable, cost-effective, resilient and aesthetically versatile projects.
PCI reviews notable projects by PCI certified plants across the country when designating this award. An independent panel judges the complexity, quality and innovation of each applicant.
The three juries named a total of twenty-one winners and four honorable mention selections, including a winner for the Harry H. Edwards Industry Advancement Award, co-winners for the All-Precast Concrete Structure Award, and a winner for the Sustainable Design Award.
"These awards represent the highest achievement in our industry and it is always an honor to be recognized by our peers," said Gage Brothers president Tom Kelley. "We are proud of our employees and congratulate the entire design-build team responsible for the Minnesota Senate Building."
The Minnesota Senate Building was designed by BWBR's St. Paul office in collaboration with Pickard-Chilton. Mortenson Construction served as the construction manager. Gage Brothers produced 54,000 square-feet of architectural and stone-clad precast panels (633 total pieces) for the $90 million build.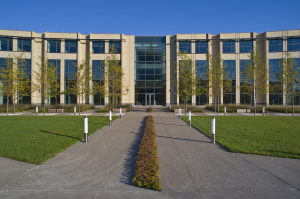 Sited northwest of Cass Gilbert's historic 1905 State Capitol Building, the Minnesota Senate Building was designed to meet the need for an expansion of the Capitol Campus and, as a 100-year building, to serve the citizens for generations. Its design purposefully facilitates greater interaction and communication with the citizens of Minnesota and responds to Senate Majority Leader Tom Bakk's vision for "a landmark in its own right, architecturally distinctive and worthy of the twenty-first century."
Radially arcing around the Capitol dome, the building's massing gently curves to maximize views back to the Capitol. At four-stories with two levels of below-grade parking across the sloped site, the building is considered an extension of the Capitol with offices and support space for senators and their staff.
At ground level, a main entry provides public access and accommodates other program functions as well as parking and mechanical spaces. The first level comprises public gathering spaces and hearing rooms and opens out to a large public plaza atop underground parking.  Senate offices and ancillary spaces are located on the second and third floors.
The new senate building houses all 67 senators under one roof and supports more than 360 staffers and state employees who are also officed in the facility. The new structure also contains critical technological and other infrastructure, a broadcast studio and a 250-seat theatre style hearing room. The design provides ample daylighting into the space and the senator offices on the upper two levels all have individual views of the capitol. From the main entrance to the public forum hearing rooms, all of this radiates to the capitol and is even reflected in the plaza landscape.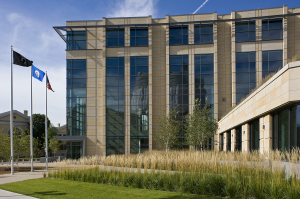 The precast concrete façade was selected to keep costs under control and to meet the schedule goals. A critical aspect of the schedule was to accommodate the 2016 legislative term while the neighboring Capitol building was closed for a major renovation. The Minnesota Senate Building opened on-budget and in plenty of time for the March 8 opening of the 2016 legislative session.
Designed to Minnesota B3 sustainability standards (a State of Minnesota equivalent of LEED), the Minnesota Senate Building achieves a 37-percent energy savings compared to the baseline code.
Along its southern exposure, its glass facade allows for the optimal use of daylight throughout the building to create an enriching, productive workplace.  In winter, the sun's warmth is captured through the glazing.
Natural materials native to Minnesota have been incorporated throughout the building's and plaza's palette. In fact, ninety-four percent of the materials used in the construction of the Minnesota Senate Building were produced by Minnesota companies.
The architectural precast panels were produced with an aggregate from a Sauk Rapids manufacturer, limestone from Vetterstone and granite from Cold Spring. The glass is from Owatonna, steel in workplaces can be traced back to northern Minnesota's taconite mines and a Faribault company made low-energy air-handling equipment. Even the font used in signs comes was designed by Mark Simonson of St. Paul, a noted font artist.
Gage Brothers will accept the award at the 2018 PCI Convention and National Bridge Conference in Denver, Colo., on February 23.
"Every award Gage Brothers receives is a testament to the dedication and teamwork of all Gage Brothers employees and their contribution to achieving our mission—to craft a quality experience for our team and our clients by providing valued solutions," added Kelley.
Gage Brothers is no stranger to the PCI Design Awards program. Here is a list of the company's most recently honored projects:
2014 PCI Design Award

Best Healthcare/Medical Building

Sanford Heart Hospital

Sioux Falls, SD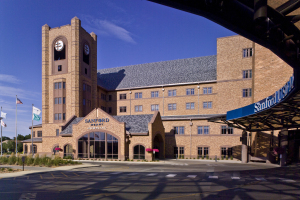 2013 PCI Design Award

Best Justice and Correctional Building

James F. Battin United States Courthouse

Billings, Mont.


2011 PCI Design Award

Best Stadium/Arena

Target Field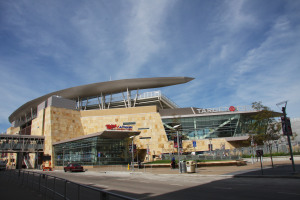 2011 PCI Design Award

Honorable Mention: Stadiums/Arenas/Sports Facilities–Craftsmanship

TCF Bank Stadium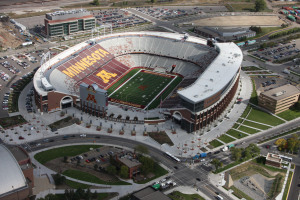 2011 PCI Design Award

Honorable Mention

Rapid City Regional Airport Rescue & Fire Fighting Station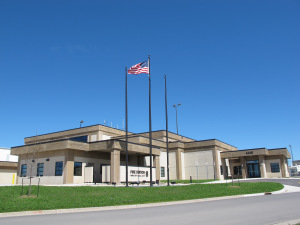 2011 PCI Design Award

Honorable Mention

University of Minnesota Science Teaching & Student Services Building


A total of 25 awards will be presented to projects from throughout North America during the 55th Annual PCI Design Awards, which includes best-in-class awards for both transportation structures and buildings. All winning projects will be showcased in the PCI Design Award Winners summary article, which is published in the PCI Journal, Ascent and Aspire magazines. Read more about all the award winners on the PCI website.