Gage Brothers named precaster for phase one of Avera Health's new campus construction project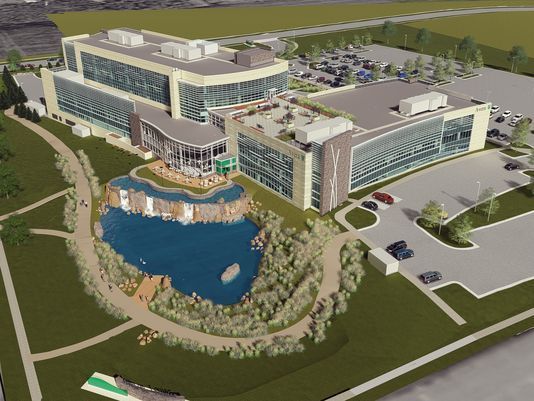 Gage Brothers was recently selected by Journey Group to provide the architectural precast concrete exterior for phase one of the Avera Health campus construction project at 69th Street and Louise Avenue in Sioux Falls.
Avera unveiled renderings of its new campus during a ceremonial groundbreaking for the site on Tuesday, August 22nd.
The new health campus is part of $174 million in construction projects Avera has planned for the next two and a half years. According to Avera officials, the build is the largest construction project in Avera's history and the city of Sioux Falls.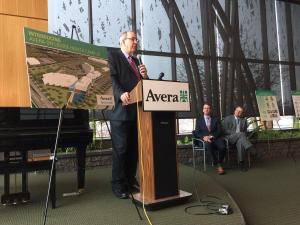 The new Avera on Louise Health Campus includes a 24-bed, free-standing orthopedic hospital and a connected medical office building. Besides orthopedics, the campus will focus on sports medicine, gastroenterology, rheumatology and internal medicine.
Avera will also be launching a major renovation to their 52-acre main campus on Cliff Avenue in Sioux Falls. The Avera McKennan campus will see expanded intensive care capabilities, new rehabilitation units, more surgical suites and additional clinic space.
"This bold, transformative campus is part of a broad and unified development plan to meet the rapidly growing needs of Sioux Falls and the region," said Dr. Dave Kapaska, Regional President and CEO of Avera McKennan Hospital & University Health Center, in a company release.
Gage Brothers will manufacture more than 65,000 square feet of precast concrete for the Avera on Louise Health Campus; including 40,000 square feet of architectural precast wall panels and roughly 25,000 square feet of smooth gray wall panels.
"We are ecstatic to be part of a design-build healthcare project of this magnitude," said Gage Brothers president Tom Kelley. "Avera Health is an integral part of the city's fabric, and we are honored to extend our relationship with an organization whose mission is so vital to the health and safety of families in our community."
Gage Brothers has been part of Avera's foundation for more than a half-century. The company's relationship with Avera dates back to 1964, when Gage Brothers supplied precast concrete for a renovation to McKennan (now Avera McKennan) Hospital. The Avera McKennan campus has undergone multiple renovations and expansions throughout the decades, and Gage Brothers has been involved nearly every step of the way.
In fact, Gage Brothers has worked on more than 50 construction projects for Avera since the early 1960's.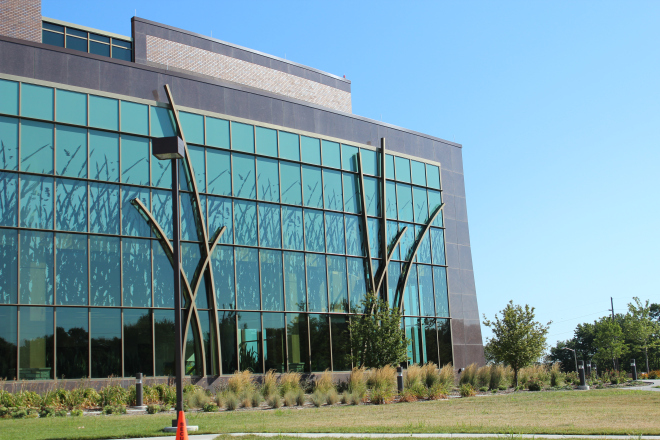 In 2010, Gage Brothers provided a granite-clad and thin-set brick clad precast panel system for Avera McKennan's Prairie Center, an environment that houses specialized cancer and surgical services. The use of Gage Brothers precast instead of a granite and brick on a steel stud system saved Avera Health more than one million dollars and weeks off the construction schedule.
Most recently, Gage Brothers supplied architectural precast panels for the new Avera Medical Group Family Health Center on the Grassland Health Campus in Mitchell, S.D.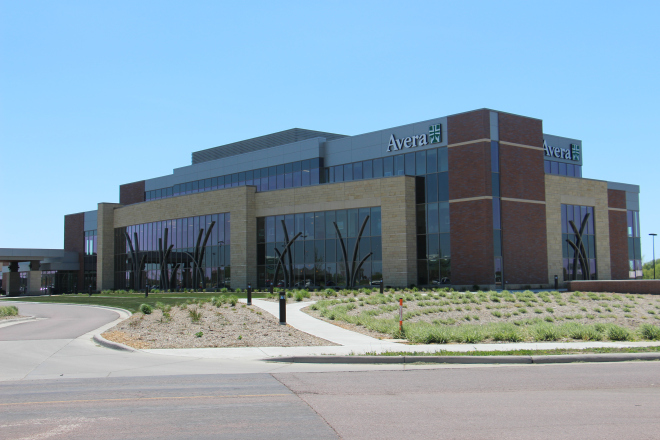 Gage Brothers is currently producing precast for the addition to Avera St. Mary's Hospital in Pierre, S.D.
"I think our vast experience in healthcare projects allows us to offer clients like Avera Health key information about industry trends in design, guidance when it comes to cost, scheduling and constructability and a wealth of lessons learned across the past six decades," added Kelley.
Gage Brothers is currently in the design and engineering phase of the precast elements for the Avera on Louise Health campus. The precast pieces are being designed in Building Information Modeling (BIM), an intelligent 3D model-based process that gives architecture, engineering, and constructions professionals the insight and tools to more efficiently plan, design, construct, and manage buildings and infrastructure.
Gage Brothers is 100% BIM compliant with its entire drafting and engineering department trained in Revit software. The team has designed more than sixty structures in in BIM since 2013.
"The use of BIM on design-build projects allows Gage Brothers to integrate design through fabrication increasing efficiencies and reducing errors that deliver superior performance precast buildings," added Kelley.
Recent BIM collaborations include: Sanford Medical Center (Fargo, N. D.), Denny Sanford PREMIER Center (Sioux Falls, S.D.) and the Wells Fargo Downtown East Development (Minneapolis, Minn.).
Production of the precast components for the Avera on Louise Health Campus should begin at the end of this year with installation of the precast slated to begin early in 2018. The first construction phase includes the surgical hospital and a connected medical office building, comprising 260,000 square feet. Opening of the campus is slated for early 2020.
The architect of record for the Avera on Louise project is St. Paul-based BWBR. Gage Brothers and BWBR have collaborated on more than three dozen projects since 1986, including a trio of Avera builds: the Prairie Center, Avera Marshall Cancer Center and the current Avera St. Mary's hospital expansion.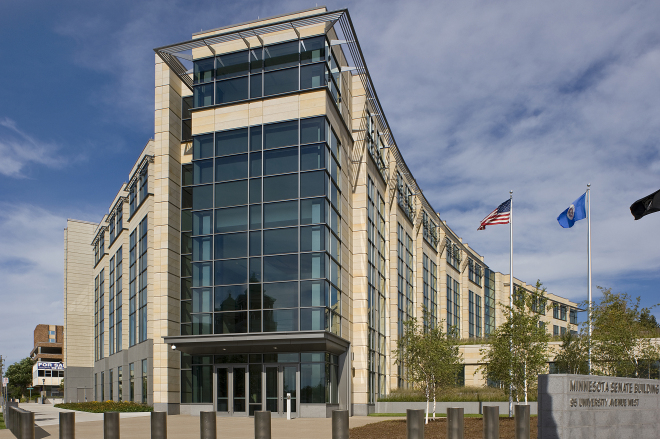 The two firms also worked together on the Minnesota Senate Building—named the 2017 Upper Midwest Region Project of the Year by the DBIA (Design Build Institute of America).
Gage Brothers has supplied precast products for several Journey Group builds, such as the Dakota State University Beacom Institute of Technology and USF's Benedetto Hall.
Builds currently "under construction" include the South Dakota State Performing Arts Center expansion and two new residence halls at Northern State University.
Avera estimates more than 600 construction workers will work on the project, with a two-year payroll of nearly $28 million. Avera Health says using U.S. Department of Commerce economic multipliers; this creates an economic ripple effect that will contribute to 1,200 total jobs and $118 million in earnings.
—————————————
Since 1915, Gage Brothers has developed precast for more than 10,000 building projects across the U.S., from Flagstaff to Orlando and everywhere in between. From a single pit cover for a local farmer to $500 million healthcare design-builds, there's no job too big or small. We take pride in every build like it's our own, and we deliver on-time and on-budget.