Gage Brothers named precaster for $89 million Kinnick Stadium renovation project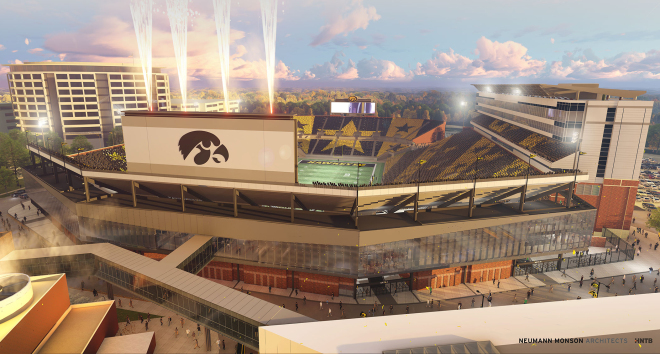 Gage Brothers has been awarded the precast contract for a projected $89 million renovation to Kinnick Stadium, the University of Iowa Hawkeyes' home turf since 1929.
The company received the good news on Tuesday afternoon.
Gage Brothers was chosen by general contractor JE Dunn Construction, a Kansas City-based firm with 20 offices scattered throughout the United States.
"We are proud to have won this contract and thrilled to work with JE Dunn on another stadium project," said Gage Brothers president Tom Kelley. "Precast concrete was a critical aspect of the university's goal to create a top-notch fan experience in a revitalized venue."
Gage Brothers' involvement with the Kinnick Stadium renovations is not a huge surprise, given its recent work with JE Dunn on South Dakota State University's Dana J. Dykhouse Stadium.
Kelley added, "This will be a highly visible project for Gage Brothers in another Big Ten college football market."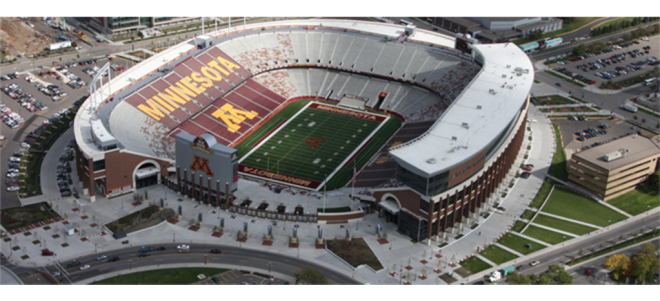 Gage Brothers was also the precaster of record for TCF Bank Stadium, which brought Gopher football back to the University of Minnesota campus.
The Midwest's premier precast company, Gage Brothers boasts a sports facility résumé that also includes Target Field, the Target Center and the Dome at America's Center in St. Louis.
Gage Brothers will fabricate more than 75,000 square-feet of precast concrete for the UI build, referred to as the "Kinnick Edge" project.
Formerly known as Iowa Stadium, the facility was renamed in 1972 to honor 1939 Heisman Trophy winner Nile Kinnick.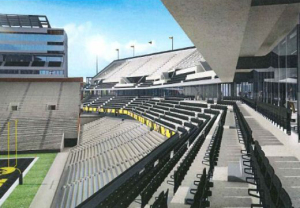 The Kinnick Edge project will renovate the north stands and the related concourse area—which have remained unchanged since their original 1980s construction. The existing general admission seating bowl in the north end zone will be replaced with upper and lower general admission seating bowls, two concourses, and a premium club level – the Ted Pacha Family Club.
The north end zone will be also be transformed with new restrooms, concessions, videoboard, and more than 1,600 new premium seats.
"Kinnick Stadium is recognized as one of the iconic football stadiums in college football," Iowa athletics director Gary Barta said in a release from the university. "Our primary goal is to enhance the fan experience. We are closing in the north end zone; fans will be that much closer, that much louder and the Kinnick Edge will be that much greater."
The university selected Iowa City-based Neumann Monson as the architect of record, with assistance from national consultant HNTB. The two firms are quite familiar with the entire stadium complex; they also collaborated on the $90 million Kinnick Stadium renovation project that was completed in 2006.
The design plans call for 45,000 square-feet of precast stair tread and risers, along with 13,000 square-feet of precast tubs and close to 200 architectural panels. It will take roughly 70 days for Gage Brothers to manufacture the products in its 30-acre facility in northwest Sioux Falls.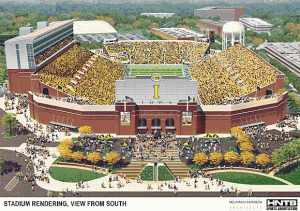 Construction will be completed over several years starting with some work taking place prior to the 2017 football season; the razing of the north end zone will begin after the 2017 season. The lower and upper bowl general admission seating and club seats are planned to be completed prior to the 2018 football season. During the 2018 season, temporary concessions and restrooms will be provided to fans and the club area will still be under construction.
All construction is set to be complete prior to the Hawkeyes' 2019 season opener against the Miami (OH) Redhawks on August 31.
"University of Iowa football is built on tradition and the cornerstone of that tradition is Kinnick Stadium," Iowa football coach Kirk Ferentz said in the release. "Every Hawkeye player and coach who has stepped onto that field knows it is a unique place that carries special meaning."
Kinnick currently seats 70,585 fans. The renovation will drop capacity to around 69,000.
The Kinnick Edge project will be funded through private gifts and athletic departmental revenues with no cost to UI students or state taxpayers.
The university has also announced that the Tigerhawk logo, which former coach Hayden Fry brought to Iowa in 1979, will return to the midfield in 2017. The Hawkeyes' season opener against Wyoming on Sept. 2 will be the first Kinnick game with a centerpiece logo since 1980.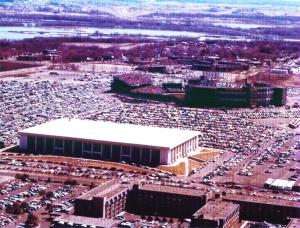 Founded in 1915, Gage Brothers has manufactured concrete products for more than three dozen high school, collegiate and professional sports venues throughout the Midwest. The company's foray into sports facility construction came in 1957, when they produced concrete tread and risers for historic Howard Wood Field in Sioux Falls. That was followed by the Met Center in 1966— best known as the home of the Minnesota North Stars.
Recent sports and recreation projects include the Denny Sanford PREMIER Center, Kirkeby-Over Stadium, Dakota Wesleyan University/Avera Sports and Wellness Complex and the University of South Dakota Sports Performance Enhancement Facility.