Gage Brothers Celebrates #WIC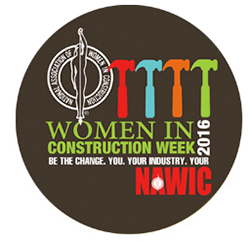 Women In Construction Week is part of the broader Women's History Month celebration in March. The week, started by the National Association of Women in Construction (NAWIC) is an opportunity to highlight the growing role of women in the construction industry.
"NAWIC's core purpose is 'enhancing the success of women in the construction industry' and what better way to continue this purpose, but to dedicate our WIC Week, not only to our members, but to all women working in and for the construction industry and to recognize the contributions women make to the success of projects in all facets of the industry," said NAWIC President Riki F. Lovejoy, CBT, CIT.
Women represent 47% of the total U.S. workforce and are playing an increasingly significant role in the world of construction. Yet according to the Bureau of Labor Statistics and OSHA, only 9.3% of total construction employees are women.
Given this fact, it's inspiring to come across women who are thriving in such a traditionally male-dominated industry.
In honor of WIC Week, we sat down with four talented women who help to make Gage Brothers a stronger and more competitive company. Read on to explore their experiences in construction and to find out their advice for others looking to take a similar path.

Ann Hill
Job Title: Project Estimator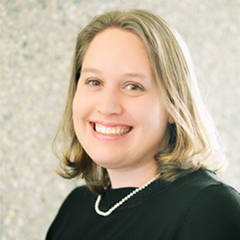 Q: How long have you been in the industry?

A: Almost 18 years

Q: Why did you choose a non-traditional career field?

A: I was hired as a Summer Survey and Inspection Technician for the Nebraska Department of Roads after I completed my senior year of high school.  I loved it!! I had never even considered construction being part of my future.  Who knew?

Q: What is the most satisfying part of your job?

A: Seeing paper turned into reality.  I really enjoy the whole building process.

Q: What advice do you have for women who want to work in the construction industry?

A: Be who you are. Your strengths will lead to your success.

Edith Smith
Job Title: Senior Engineer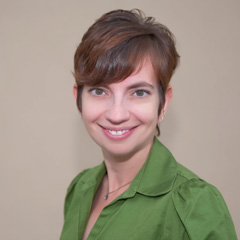 Q: How long have you been in the industry?

A: 17 years (OMG – I didn't think has been that long!)

When asked why she chose a non-traditional field, Edith said that she wanted to make a difference in the world.

"From life safety to functional design to using resources wisely, I believed through engineering I would make a difference in peoples' lives without them realizing it."

Q: What is the most satisfying part of your job?

A: Finding innovative solutions through collaborative problem solving by learning from and teaching others. It's the people, not the projects.

Q: What advice do you have for women who want to work in the construction industry?

A: Be true to yourself, don't compromise your integrity or underestimate your value. Show gratitude and maintain healthy boundaries. You will be constantly evolving as a professional and as a woman, embrace this growth throughout the different stages of your career AND life.

Tina Counts
Job Title: Drafting Technician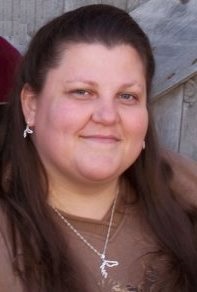 Q: How long have you been in the industry?

A: I have 19 years in the construction industry; 13 years on the architectural side and six additional years on the structural side of things.

Q: Why did you choose a non-traditional career field?

A: I grew up in a family where girls could do anything that boys could do, if not more. My dad wanted boys but what he got was three girls before my brother came along, but we all worked on the ranch. There were definitely no stragglers allowed. My dad is also a Jack of all trades and he made building and designing things a lifestyle for my siblings and I. Figuring out how to make things work is kind of a necessity when you live in the middle of the Sandhills of Nebraska.

I attended a two room country school until eighth grade. We took a career aptitude test before starting high school and the end result was that every student was given a top-10 list of jobs they would be good at. Architectural – Construction was the most interesting field on the list for me and my favorite classes were art, math and science.

Q: What is the most satisfying part of your job?

A: Starting a new job and then seeing it standing and finished.

Q: What advice do you have for women who want to work in the construction industry?

A: Have a good work ethic and perseverance. Always stand your ground.

Rachel Swain
Job Title: Engineer in Training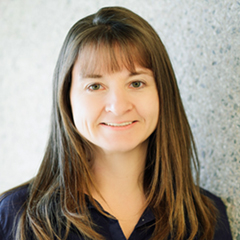 Q: How long have you been in the industry?

A: About 19 years.

Q: Why did you choose a non-traditional career field? When I was younger I really liked puzzles and learning how and why things work, and in turn enjoyed building things, making something work, and fixing things.  As I got older, I became very interested in the engineering that goes into knowing what will and will not work.

Q: What is the most satisfying part of your job?

A: Being able to take an idea and design something that solves a problem, or becomes part of a building, and knowing that what I have designed will work as intended.

Q: What advice do you have for women who want to work in the construction industry?

A: Just be yourself, have confidence in your skills and knowledge and don't be afraid to admit that you don't know the answer. Always be willing to do your best to try and figure it out, and never stop learning and growing.

Feeling inspired yet? 🙂