Gage Brothers Announces Retirement of Tom and Fred Gage from its Board of Directors
Gage Brothers Concrete, Inc. today announced that Tom and Fred Gage have retired from the company's Board of Directors. The formal announcement came at the conclusion of today's annual board meeting, held at the Country Club of Sioux Falls.
Fred Gage has served as board chairman since 2009, while Tom Gage was at the helm from 2006-09.
Longtime Gage Brothers president Tom Kelley was tapped as the new board chairman.
Today's announcement created history, for this is the first time since the founding of Gage Brothers that no member of the Gage family will be involved in the top decision-making process of the company. William Gage, grandfather to Tom and Fred Gage, started the family business in 1915 when he began pouring concrete sidewalks in Sioux Falls.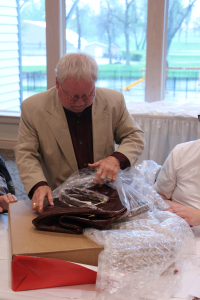 Fred Gage joined Gage Brothers as a salesperson in 1974 and went on to hold nearly every position within his grandfather's company, including roles in safety, quality control, production, patching and serving as president of the block plant. Gage Brothers sold its block plant to Sioux Falls-based Concrete Materials in 2005.
"Relationships with employees and customers have always been at the center of Gage Brothers' family values," said Fred Gage. "That's how I approached each day at Gage Brothers from my first day of work in 1974."
He added, "I know that great tradition will continue to be a part of the company's culture going forward as an employee-owned firm."
"I would like to thank Fred for his many years of dedicated service to Gage Brothers and its shareholders," said Tom Kelley. "His knowledge of the company, its culture and its unique role in the precast concrete marketplace has been invaluable to me and the executive team as we transformed this company. All of us will miss having him on the Board, but we know he remains a passionate and loyal supporter of the company."
Tom Gage began working at Gage Brothers in 1971 and has been a shareholder since 1978. He managed several Gage Brothers real estate properties throughout the 1980's and also served as vice president of the masonry division before being named CEO in 2001.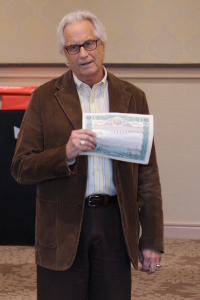 "Today marks the first time in 70 years that a Gage family member has not been a member of the board," said Tom Gage. "It's the final step in moving Gage Brothers from a family business to a professional management corporation using family business values."
"Tom has been an invaluable member of the Board, and I want to thank him for his many contributions to Gage Brothers over the years," said Kelley. "He brought incredible energy and wisdom to the board's discussions, and his insights were vital during a critical time in the company's history. We wish him and his family all the best going forward."
Gage Brothers created an employee stock ownership plan in 2008. Tom and Fred Gage also sold their ownership interest to the trust, which has created an opportunity for the company's employees to become owners.
"It was a great gift from the Gage's to all of our employees to be given the company, as opposed to selling the company on the open market," said Kelley. "It enabled us to maintain both our brain trust and our culture, which will be a valuable component to our future success."
He added, "I'd like to publically thank the Gage family for the opportunities they have presented both to me and all the new owners of the Gage Brothers company."
With the retirement of Tom and Fred Gage, Gage Brothers' Board of Directors currently consists of five members: Tom Kelley (chairman), David Honner (secretary/treasurer), Chuck Smith, Joe Bunkers and Loren Koepsell.
Established in 1915 by William Gage, Gage Brothers employs 250 employees in northwest Sioux Falls. The Midwest's premier precast concrete company registered $60 million in sales last year.