Expansion of the SDSU Performing Arts Center draws the curtain on a new act for Gage Brothers
Blending our construction experience, community passion, and partner-based mentality, Gage Brothers sets the stage for many impressive acts to follow.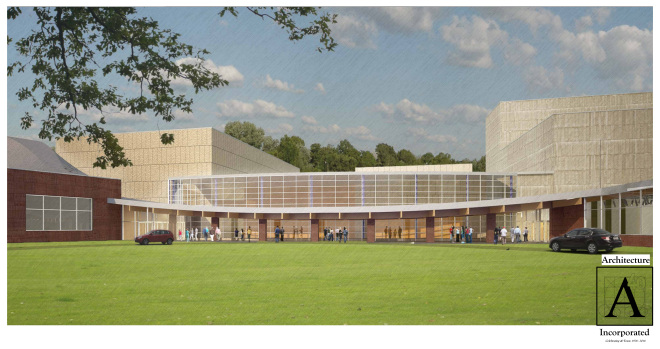 Gage Brothers has been awarded the contract to provide precast concrete for the proposed 95,025-square foot expansion project at the South Dakota State University Performing Arts Center (PAC).
The highly anticipated build, which includes a full-scale, professional caliber proscenium theatre, will be constructed on both sides of the existing facility and will add dedicated facilities to serve both the local community and SDSU's growing arts education programs.
The project is being designed by New York City-based Holzman Moss Bottino Architecture. The architect of record is Architecture Incorporated of Sioux Falls.
Preconstruction efforts for Gage Brothers began late in 2012.
Holzman Moss Bottino is a nationally-recognized theatre design firm with an extensive portfolio of university performing arts centers, including venues at New Mexico State, Western Connecticut State, Texas A & M, George Mason and Kent State. One of the firm's most acclaimed legacy projects was the renovation of Radio City Music Hall in 1999.
They were also the lead architect for the Minnesota Orchestra Hall (1974). Gage Brothers manufactured nine thousand square feet of stone-clad insulated panels for the renovation of the Twin Cities architectural touchstone, which was completed in 2013.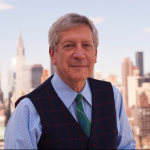 Founding partner Malcolm Holzman will lead the PAC expansion. His buildings were described in a national publication as having a "brash beauty," and are acknowledged for their evocative nature, technical vision and singular character.
Holzman has completed commissions in 32 states and his career body of work includes more than 150 building projects. This is the first commission within the Mount Rushmore State for Holzmann, a 1992 Interior Design Hall of Fame inductee.
Gage Brothers has enjoyed a prolific partnership with Architecture Inc. since the firm's establishment in 1976. The two Sioux Falls companies have collaborated on more than 130 building projects over the past forty years.
According to Dennis Papini, Dean of SDSU's College of Arts and Sciences, the need for the PAC expansion rests on four pillars: "Destination Brookings"; the value of attracting visitors and patrons of the arts; enhanced opportunities for Brookings schools and community arts organizations; and the economic impact of student recruitment.
In addition to the new proscenium theatre, the performing arts expansion also adds large rehearsal spaces for band, orchestra and choir and a recital hall for ensemble and solo performances.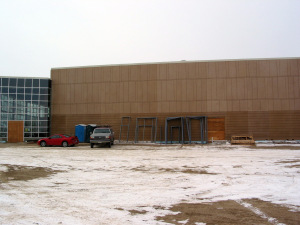 Gage Brothers also provided precast products for SDSU's current facility, which was constructed for $10.2 million in 2002. The 54,705-square foot venue consists of Larson Memorial Concert Hall, Fishback Studio Theatre and Roberts Reception Hall.
This is the fiftieth South Dakota State building project awarded to Gage Brothers since the mid-1960s. Recent work on the SDSU campus includes Daktronics Engineering Hall, the North Chiller Plant and Dana J. Dykhouse Stadium, home of Jackrabbit Football.
"Gage Brothers is proud to have deep and longstanding ties with South Dakota State University," said company president Tom Kelley. "I think this facility expansion is a testament to the university's commitment to both performing arts and the community of Brookings."
The building plans call for 78,000-sq. ft. of Gage Brothers precast architectural and insulated panels, grey slabs and corefloor. According to the Gage Brothers preconstruction department, it will take approximately 54 days for employees to manufacture the precast components.
This project comes on the heels of the grand opening of the Mitchell (S.D.) School District's new 67,000-square-foot performing arts center, another Gage Brothers project. Gage Brothers manufactured more than 28,000 square feet of precast concrete for the $15.3 million venue, which hosted the Palace City Jazz Festival for its February 7th debut.
Founded in 1915 by members of the Gage family, Gage Brothers' experience in performing arts venue construction illustrates their knowledge of the intricacies and substantial detail that make up these specialized environments.
"We are passionate about the performing arts and strongly committed to creating precast products of the highest quality for our cultural institutions," said Kelley. "We have continued to build on this focus through more than a dozen performing arts projects across the country—including collegiate performing arts centers, community theaters and a diversity of other venues."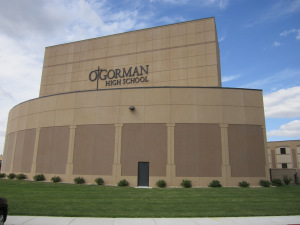 Other performance spaces built with Gage Brothers products include the Washington Pavilion, O'Gorman High School Performing Arts Center, Trollwood Performing Arts School (MN) and Northwestern College's (IA) DeWitt Theatre Arts Center.
Formerly Washington High School, the Washington Pavilion underwent an intense $33 million renovation in 1999 and is now considered to be one of the top fine arts facilities in the state.
Some legacy performing arts projects for Gage Brothers are Morningside College's Eugene C. Eppley Fine Arts Building (1966) and the Jeschke Fine Arts Center (1968), located at the University of Sioux Falls.
The target completion date for the PAC expansion is December of 2018.
The campaign to expand SDSU's performing arts center is aimed at cultivating academic innovation across its schools and colleges, investing in recruiting and retaining the finest teacher-scholars and continuing to build a premier living-learning environment on the university's 261-acre campus.